A Note From Tim:
Louisa May Alcott was a hundred years ahead of her time.
She was an independent woman long before that concept
was tolerated. She was a professional artist, making her
own way during a time when this was not merely difficult,
but nearly unthinkable. She also loved her family fiercely.
The same passion that made her a world-renowned artist also
fired her relationships. Alcott lets us into the secrets of
her passions through the character of Jo. Early in the play,
Jo tells her Aunt March, "I've got a fire inside me!" Early
on, we see the four sisters are acting out Jo's "Operatic
Tragedy" in their attic clubhouse, then later that same
fervor comes through when Jo refuses to accept the muleheaded
rejections from small-minded publishers. Jo reminds us, "We
live for what we have inside us. We live to expand our minds,
fulfill our dreams!" And now, Allan Knee, Mindi Dickstein, and
Jason Howland have created for us an emotional, musical version
of Alcott's powerful story. While her family appreciated and
loved Jo (well, usually), the world took a much longer time to
see what she had to offer. Jo eventually found a willing partner
in Professor Bhaer, who helped her to bring to life all that was
inside her. Near the end of the play, Jo sings, "Sometimes when
you yearn, you burn the air. And then you are not the same." And
when you come to share Little Women with us, you won't be the
same either.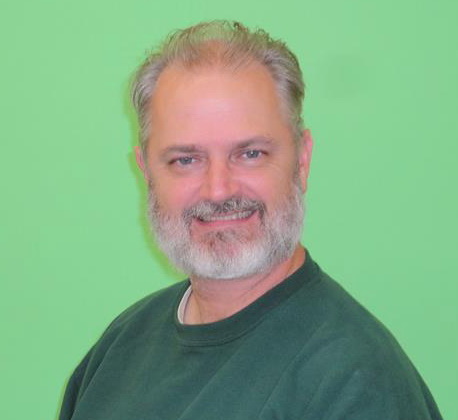 Tim Good
Tim Good is a big Playhouse fan. He has helped
out with the summer youth Shakespeare workshops
created and directed by Caroline Good. Also at
the Playhouse, he appeared in Blithe Spirit,
Angel Street, and most recently,The Game's Afoot.
He directed The Importance of Being Earnest here
at PCPH. He teaches Theater at DePauw University
where he also directs and acts. Tim most recently
directed Achilles/Achilles Son, and last fall
appeared in the play Arcadia.