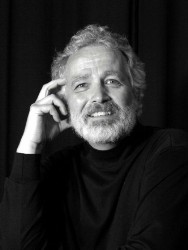 DIRECTOR'S NOTES
The suspects are all familiar to us: Mrs. Peacock,
Professor Plum, Miss Scarlett, Colonel Mustard,
Mrs. White, and Mr. Green. We've all played "Clue"
and have made hopeful guesses such as, "I believe
it was Mrs. Peacock, in the library, with the
candlestick." I am very pleased to be directing the
live musical version of the game in Clue, the
Musical. Each evening, audience members will choose
the suspect, the weapon & the room and through those
randomly selected cards, there are 216 possible
endings to the show.

The characters include:
Mr. Boddy Charismatic, handsome, playful host;
30s; soaring baritone/tenor

Mrs. Peacock Acerbic, manipulative, sexy
socialite; plays 40s, mezzo with belt

Professor Plum Astute intellectual with a wry
sense of humor; plays 30s-40s; baritone

Miss Scarlet Shrewd, very attractive vixen;
20s; wide vocal range with belt

Colonel Mustard Pompous, randy military man;
plays 40s-50s; baritone

Mrs. White Fun-loving cockney maid; plays
40s-50s; wide vocal range

Mr. Green Slick, handsome wheeler dealer;
20s; baritone/tenor

Detective Hard-nosed, snappy, humorous female;
30s; interesting singing voice