Seussical Directors Page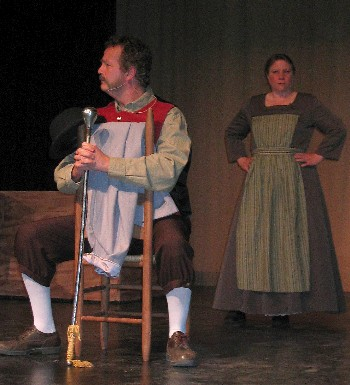 Ric McFadden started at PCPH by playing one of the guys upstairs in the female version of The Odd Couple in 1991.
He has played leading roles in many PCPH musicals including Camelot, Seven Brides for Seven Brothers, and Guys and Dolls.
In 2005, Ric was featured in two productions Oliver! and I'll Be Back Before Midnight, for which he won the year's Upstage Award.
This is his first directing assignment at PCPH. He directed both SEUSSICAL and BEAUTY AND THE BEAST at Cascade High School.
"Seussical is one of those shows that directors love to direct and in which actors love to particpate. Every role is fun; all based on the beloved characters of Dr. Seuss.
I directed this musical at Cascade High School in 2005 and I am looking forward to directing the show with a mix of adults and young adults.
In a special audition in April, Lita Sandy was cast as the Cat in the Hat. All other roles will be cast at the open auditions June 11 & 12. Hope to see you at auditions!"