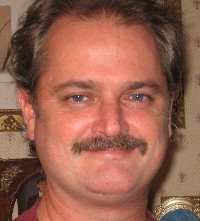 People with not enough to do end up arguing about muffins vs. cakes, asking if a handbag can double as a basinette, and about
The Importance of Being Earnest.
A rose would still smell just as sweet even if you called them
"stench-blossoms." Probably. Maybe.
Wilde's famous play makes fun of labels and appearances. We will be developing a fluid, active play that hopefully won't let the audience pause, with a chorus of "servants" who will be choreographed as scene-changers and grand puppeteers of the action. So, casting will focus on people who have some dexterity with words, and also people who can move well and are willing to try things.
At auditions, we will do some acting games as a group, where I will be
looking for physical commitment willingness to look silly. Then we will
read short scenes from the script; those will be posted here closer to
audition time, so that people can prepare.
"I love acting. It's so much more real than life." ~ Oscar Wilde
Tim Good