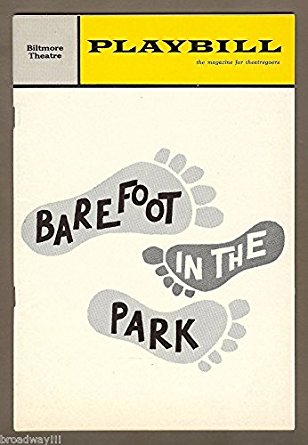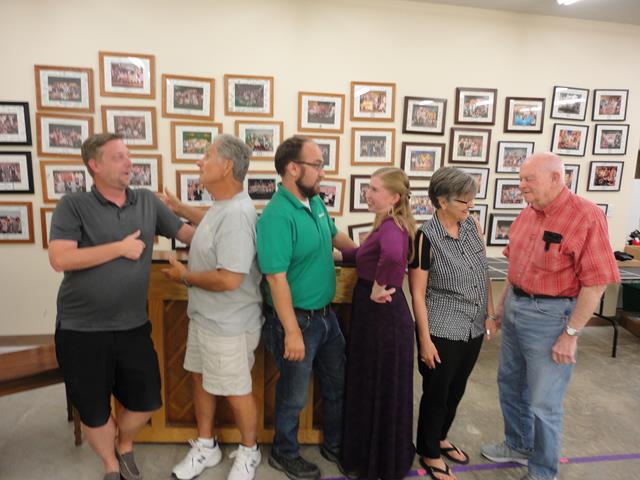 CAST OF CHARACTERS
Corie Bratter – Sarah Bond
Paul Bratter – Drew A. Harris
Ethel Banks – Tammy Hunter
Victor Velasco – Don Wilson
Harry Pepper – Brian Cox
The Delivery Man – Clarence Long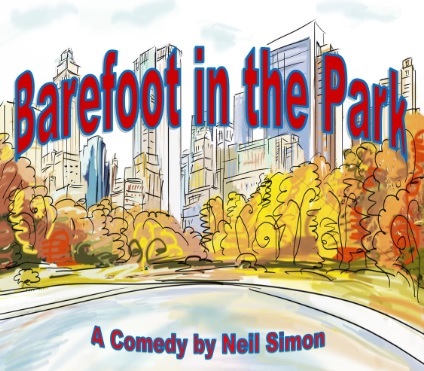 Barefoot in the Park is the story of Corie and Paul
Bratter, newlyweds living in New York City. Corie is an
impulsive, independent free spirit. Paul is a
levelheaded, conservative young lawyer. As the
honeymoon ends and reality sets in, the bliss of
marriage turns to comical discord. Corie's mother
arrives as an unexpected guest, at loose ends and a
bit loopy. Their situation is further complicated by
their eccentric, bohemian neighbor, "The Bluebeard of
48th Street."

In the midst of all the craziness and quarreling and
misunderstanding, the young couple learns to live
together, and meet each other halfway.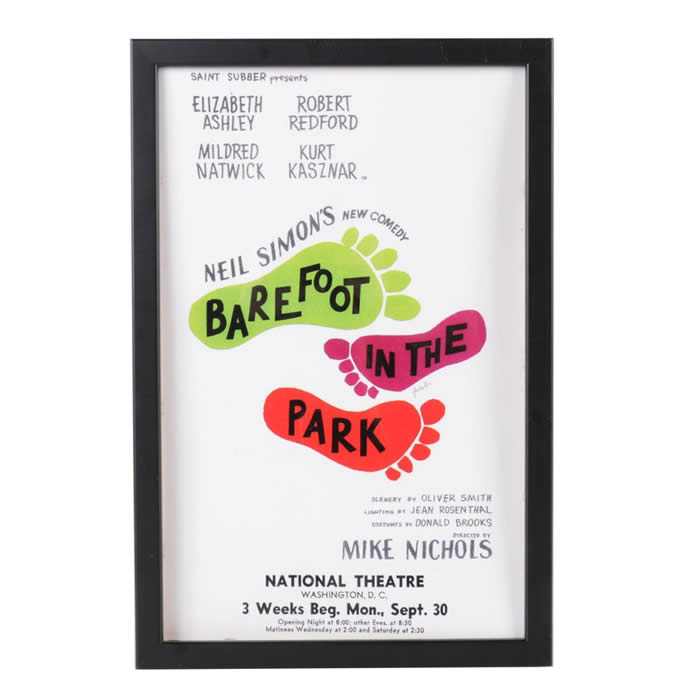 This Neil Simon hit opened on Broadway on October
23, 1963, and ran for 1530 performances. The original
cast included Elizabeth Ashley, Robert Redford, Mildred
Natwick, and Kurt Kasner.

It was nominated for four Tony Awards and won Best
Director for Mike Nichols.

A film version starring Redford and Jane Fonda was
released in 1967.

To read more about the play, click HERE.