CAST
Annie: Emery Jane Allen
Oliver Warbucks: Ric McFadden
Grace Farrell: Lisa McCoy
Aggie Hannigan: Shelly McFadden
Rooster: Andrew Ranck
Lily St. Regis: Meghan Armitage
Lt. Ward//Franklin Roosevelt: Jack Randall Earles
Drake + Ensemble Roles: Chris Wurster
Bert Healy: Dustin Bond
Harold Ickes +Ensemble Roles: Scott Armitage
Bundles + Ensemble Roles: Jay Prewitt
Cordell Hull +Ensemble Roles: Gaven Bingham
Mrs. Pugh + Ensemble Roles: Julie Collenbaugh
Mrs. Greer + Ensemble Roles: Sarah Ryan
Annette + Ensemble Roles: Robin Schneider
Sophie + Ensemble Roles: Ruthie Mann
Star to Be +Ensemble Roles: Michaela Semak
Star to Be + Ensemble Roles: Paige Kaiser
Frances Perkins + Ensemble Roles: Amanda Henry
Wacky + Ensemble Roles: Devin Huff
Maid + Ensemble Roles: Dianna Baysinger
Maid + Ensemble Roles: Aubree Whicker
Eddie + Ensemble Roles: Alex Foster
Newsie & Page Boy: Bryson Worman
ORPHANS –
Molly: Charlie Hall
Kate: Abby Foster
Tessie: Sadie Henry
Pepper: Bailey Boggess
July: Ellie Henry
Duffy: Sophie Shelton
ORPHAN ENSEMBLE:
Noelle: Jocelyn Gardner
Margaret: Eleanor Knuth
Arrington: Chloe Gardner
Danielle: Hallie Homler
Bailey: Katherine Kempf
Helen: Catherine Ryan-Shager
Nicole: Lillian Welch
Faye: Penny Cummings
Sally: Elyse Ensley
Anne: Angel Rasner
Ruby: Lara Schneider
Diana: Sawyer Case

Story:
Little Orphan Annie is taken from her orphanage, and the
clutches of evil Miss Hannigan, to stay at billionaire Oliver
Warbuck's mansion for the holidays. When Annie wins the
hearts of Warbucks and his staff, they set out on an epic
mission to find Annie's parents. Meanwhile, Miss
Hannigan, in partnership with her brother Rooster and his
girlfriend Lily, attempt to make some money out of this
unique situation. The stories become intertwined as the
lovable Annie's story hits the national spotlight.

Read more about the show HERE.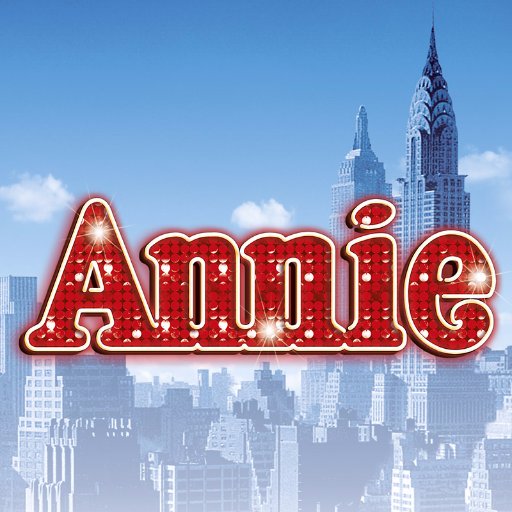 Annie originally opened on Broadway
on April 21, 1977. It closed on January
2, 1983, after 2,377 performances.
It was nominated for ten Tony Awards
and won nine including Best Musical,
Best Book, and Best Score.