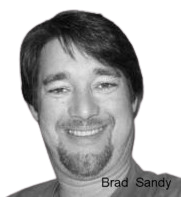 All aboard for the cruise of the summer!
After a 10 year hiatus, I am extremely excited to return to the role of "director" for a show with music and lyrics by Cole Porter and tap dancing!
Not only that, it's Broadway revival in 2011 won many awards and featured my Broadway sweetheart, Sutton Foster. (Who on a side note, I recently saw in NYC with Hugh Jackman in "The Music Man " – sorry I digressed with a shameless plug)!
This will be a Putnam County Playhouse revival (last produced by us in 1985) as well which I am also glad to be a part of.
I will be looking for a very diverse cast who can act, sing, tap dance, or
do any of those in combination. Ideally I would like to have two adult/late
teen aged ensembles. A vocal ensemble as well as a dance ensemble. Of
course that will depend on the number of qualified auditioners that we
have…..including YOU!
This would be a great opportunity to join the Playhouse family as you
would not necessarily need to be able to both dance and sing although
doing both is certainly fine as well. I hope you take the time to come join us
at auditions!
At auditions, expect to sing, dance (basic movement), and read for characters you would be interested in playing. Polish up your dance shoes and warm up those vocal cords and set sail with us this summer.

FYI – Tara Gardner of Dance Workshop will be doing the tap choreography. She is
currently holding a tap class on Tuesday nights from 7:30 – 8 PM for anyone wanting tobrush up or become familiar with tap steps. You can contact her at 765-247-9259 for more information.