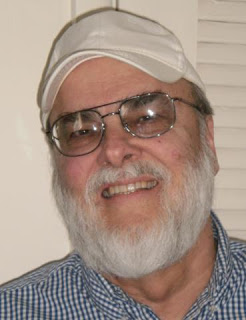 Jim Rambo

FROM THE DIRECTOR:
Harvey, the September 2013 production at the Putnam
County Playhouse, will conclude our 52nd season.
This is the classic American comedy about Elwood P.
Dowd, his 6-foot-tall invisible rabbit companion,
and a whole cast of other eccentric characters.
The play presents the problem of "Where does reality
stop and imagination begin?" We'll be looking for
twelve mostly adult actors, though mature-looking
teenagers might be considered for a couple of roles.
There are six men and six women in the cast; one man
and three women are cameo roles, appearing in only
one scene each — though most of the latter are
crucial to the play. Some of the smaller roles would
be a good way to gain experience on the stage. I
encourage even those with little or no acting
experience to come to auditions on July 21 or 22.
Those auditioning will read scenes from the script.
No prior preparation will be necessary, except for
familiarizing yourself with the characters. (See the
"Cast and Crew" section on this web site.) If you are
interested in the theater but don't necessarily want
to be on stage, there are many other ways to volunteer
at PCPH: working backstage, with lights or sound, with
costumes, with set building. I will be looking for
people in all these areas for this production. I have
loved the whimsy of Harvey since I first saw it in high
school, with one of my best friends playing the role of
Elwood. It will be a treat to direct it. So come out
and join the fun!

ABOUT THE DIRECTOR:
Jim is a long-time member of the board of Putnam County
Playhouse. He has been involved since 1991.
Jim directed his first show for PCPH in 2011, the comedy
Don't Drink the Water. He has appeared onstage in
productions including The Crucible, Pippin, Singin' In
the Rain, The Curious Savage, and On Borrowed Time.
He is also the champion of PCPH's recycling program.