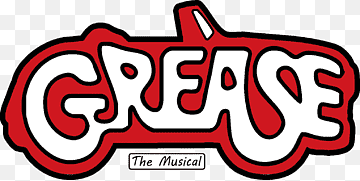 Synopsis
It's 1959 or so, and Rydell High School's senior class is in rare form. The too-cool-for-school boys are stealing hub-caps and acting tough and their gum-snapping, chain-smoking "Pink Ladies" are looking hot in bobby sox and pedal pushers. The high school dream is about to explode in this rollicking musical that is both an homage to the idealism of the times and a satire of high schoolers' age-old desire to be rebellious, provocative and rebellious. At the heart of the story is the romance between hot-rodding gangster Danny Zuko and the sweet new girl in town, Sandy Dumbrowski. They had a secret romance in summer, but now back in the context of school, peer-pressure and cliques make their love a bit more complicated. Can Danny maintain his cool dude status and still get make demure Sandy his girl? The whole gang sings and dances around Danny and Sandy's romance with songs that became the soundtrack of a generation. Starting off with an eight-year Broadway run, Grease is among the world's most popular musicals.
There is a LOT of dancing in the show – so come to auditions ready to ROCK!
GREASE!
CAST LIST
Danny – Clay Glessner
Sandy – Bella Green
Rizzo – Emily Gray
Frenchie – Hallie Rice
Jan – Chloe Gardner
Marty – Alice Howard
Sonny – John Reach
Roger – Devin Huff
Kenickie – Dylan Arnold
Doody – Cyrus Gurnon
Patty – Hannah McLaughlin
Eugene – William Johnston
Vince – Dan Gurnon
Johnny Casino – Pete Grajewski
Miss Lynch – Karen Temple
Blanche – Suzanne Funk
Teen Angel – Andrew Ranck
Cha Cha – Ashton Kirton
Ponytail Girls
Johnna Stampley
Josie Tischer, Josie Cox
Josephine Glessner Clara Everett
Raylee O'Connor, Charlie Martoglio
Catherine Ryan-Shager,


Adult Ensemble
Samantha Funk,
Savanna Mattox, Maykayla Long

BURGER BOYS
Noah D. Pettit,
Trenton Bright, Joey Draper
Miles Jernagan
Listen to the 2007 Broadway Cast Music HERE.