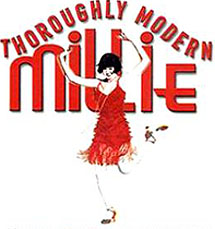 DIRECTOR'S NOTES
This is going to be one fun summer at Putnam County
Playhouse and I can't wait to get started with
Thoroughly Modern Millie!Whether you plan to audition
for the show or enjoy it from the audience, Thoroughly
Modern Millie is going to be a blast! The ensemble cast
will include many featured roles and several great
leading roles. Those auditioning for Thoroughly Modern
Millie should have at least 16 bars of a prepared song
ready to sing. An accompanist will be provided for you,
please bring your own sheet music. You will also be
asked to read from the script. Thoroughly Modern Millie
features several tap-dancing numbers and lots of dancing
throughout. Please bring appropriate dance shoes for the
audition. For those of you who aren't tappers: not all
of the characters tap dance…so don't let this keep you
from auditioning if you are interested. Our choreographer,
Lita Sandy, is teaching a brush up/beginner's tap class at
Dance Workshop on Saturday mornings at 11 a.m. if you
would like to hone your skills. Thoroughly Modern Millie
is one of my favorite new musicals and I hope that after
this summer at PCPH, it's one of your favorites too!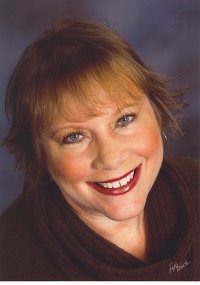 Shelly McFadden