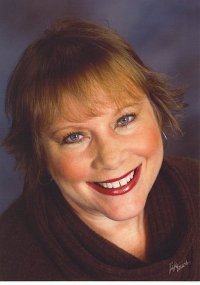 Madcap comedy is defined as: a fast-paced, wild, and reckless humorous work, usually with plenty of slapstick humor, goofy and farcical action, and crazy characters. Now, add to that definition, two seasoned directors, an amazing cast & crew and you've got the recipe for one of the funniest shows of the season at Putnam County Playhouse this summer.
Vickie Parker & I (Shelly McFadden) are excited to be hosting auditions for CLUE on Stage on May 1 at 3 p.m. and May 2 at 7 p.m. in the Michael McClaine Rehearsal Center at Putnam County Playhouse. We are looking for 5 women and 6 men to bring the characters from the board game CLUE to life on our stage. The pacing of the show will be very swift and there will be some comedic physicality to the show. We will only be casting adults in the roles. Those auditioning will be asked to read from the script. We (probably) won't ask anyone to dance…because it's not a musical.
We will need crew as well, so if you've ever thought that you'd like to get involved backstage, we encourage you to come to auditions and let us know of your interest. If you're interested in assisting with costuming, hair and/or make-up, set construction, props, moving set pieces during the show, or anything else, please let us know!
Because of the show's fast pace, we depend on each other to be at rehearsal. We do ask that you make rehearsal a commitment, if you are cast or on our crew. Vickie and I will make sure that this is a fun experience and the dedication and work we put into it will make it a fun experience for our audiences.
We look forward to seeing you for our 2022 Season at Putnam County Playhouse.