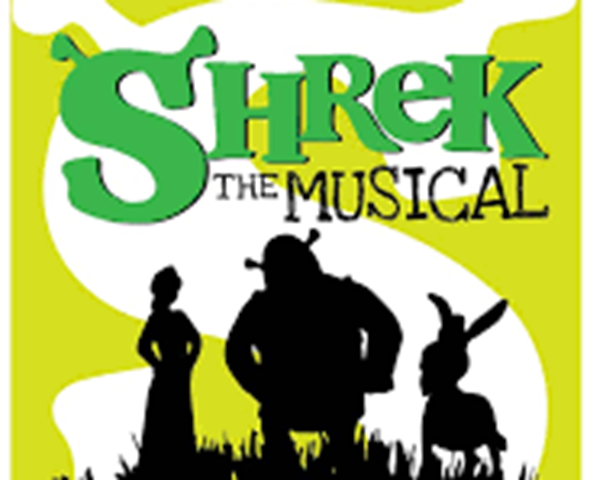 Based on the story and characters from
the Oscar®-winning DreamWorks Animation film,
this hilarious and spectacular production turns
the world of fairytales upside down in an
all-singing, all-dancing, must-see musical comedy.
Join Shrek, our unlikely hero, and his loyal steed,
Donkey, as they set off on a quest to rescue the
beautiful (if slightly temperamental) Princess Fiona
from her tower. And don't forget, the tower is guarded
by a fire-breathing, love-sick dragon. Add the vertically
challenged Lord Farquaad, a gang of fairytale misfits,
and a biscuit with attitude, and you've got an
irresistible mix of adventure, laughter, and romance,
guaranteed to delight audiences of all ages! Shrek the Musical
will come to the Putnam County Playhouse stage this summer
for seven, magical performances. All of your favorite characters
from the movie are here along with some terrific songs. Shrek
will be filled with spectacular costumes and sets. There are
parts for a diverse group of female and male actors. Most parts
require at least a minimal amount of singing. There will be
choreography requirements for most characters. Auditions are
June 16th at 3:00 p.m. and June 17th at 7:00 p.m. An audition
form, audition sides, and character information are all available
right here under the Show Information tab. I encourage everyone
to be involved in some capacity whether it be on stage, backstage,
costuming, or tech.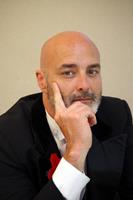 I will be directing this "romp through the swamp" at PCPH.
You might remember me from last summer when I was in the
Director's chair for Disney's Beauty and the Beast.
Before that I directed the theater's 2015 production of
Into The Woods. I have been part of with Community Theatre
of Clay County since 1986. For the last 15 years, I have
been one of the Principal Directors for the Brazil theater
group. I have directed a wide-range of musicals like
Schoolhouse Rock, Clue, Anything Goes, Pump Boys and Dinettes,
Nunsense, Once Upon A Mattress, Damn Yankees, Little Shop of
Horrors, Shrek and Into The Woods. I have also directed stage
comedies, Christmas productions and musical revues. So, as I do
with all my casts, I ask you to trust me. I ask you to trust me
to create a fun atmosphere where we will work hard, enjoy each
other's efforts and company, and make a little magic for ourselves
and our audiences. I hope to see you at the auditions.
Lee