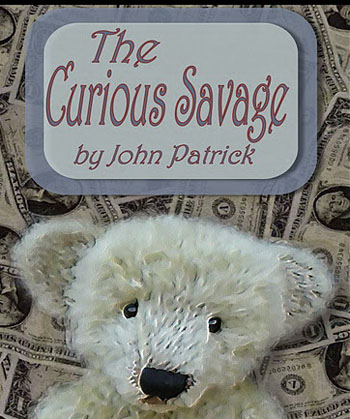 DIRECTOR'S NOTES
I am very pleased to be directing a production of John Patrick's
The Curious Savage at the Putnam County Playhouse this summer.
Some plays rest easily on the page and are pleasant to read.
Others like The Curious Savage almost demand to be staged and
enjoyed in a theatre setting. The characters and the story
really need to be brought to life so they can be understood and
appreciated. At auditions, I will be looking for actors and
actresses with at least some experience. During those auditions,
I need to see a group of people who will play well together. I
want performers who will become the people who inhabit the script.
Reading the script beforehand and having an idea of what role one
is auditioning for is important. Don't be shy about stretching
yourself and trying for a part that you might not have considered
as "you." Self-discovery is one of the most exciting things about
doing theatre. As always, I hope we have a lot of fun during the
rehearsal process. That depends on me, but that also depends one
hundred per cent on those who come in to work on The Curious
Savage. It is not a well-known show, although it has been produced
locally and at area high schools in the last few years. So I am
hoping our audiences come to it with no preconceived ideas. Any
play you haven't seen is a new play – and even if you have seen it
before – this is a NEW production. I will be looking for people to
fill offstage positions as well, so I hope to see everyone who
wants to become involved in this production at auditions. I enjoy
directing musicals, I enjoy acting, and I enjoy working in almost
every aspect of theatre. I do get a special joy in directing a play
and finding ways to get it "off the page" and "on the stage" so
that it can be appreciated by an audience. The Curious Savage is a
perfect play for PCPH, for our audiences, for our talent pool – and
for me. I hope to see you onstage or in the audience!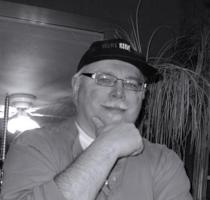 Jack Randall Earles