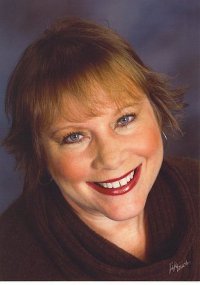 Shelly McFadden
I can't wait to bring The Hunchback of Notre Dame to the Putnam County Playhouse stage!   The first time I heard the Cast Recording, I wept.  The soaring vocals of the choir and congregation together are absolutely breathtaking.  
Although many are familiar with Disney's animated version of the show, the stage musical stays truer to Victor Hugo's gothic classic novel. The musical has themes of faith, power, discrimination, isolation and sacrifice. I love the lyrics to the finale:
"Someday Life will be kinder.
Love will be blinder.
Some new afternoon.
God speed this bright millennium.
Hope lives on
Wish on the moon.
Let it come
One day…
Someday
Soon…"
This show speaks to my heart at this time in our collective lives.
The Hunchback of Notre Dame requires a cast of actors who will create characters through movement and story theater narration.   Each congregant will play several roles including the principal characters, Gargoyles, Statues, Revelers, Soldiers, Gypsies, etc.   The Congregation is in nearly every scene.   This is a true ensemble production.  
I am so looking forward to the choir…there are 2 double quartets that will be on stage the entire time). For those interested in the choir…don't worry…we'll have chairs for you to sit on AND you'll have your vocal score too). Congregation is strictly memorized script and music!
Choir auditions, are Sunday, March 14 (at 3 pm) and Monday, March 15 at 7 p.m.   Please bring sheet music, an accompanist will be provided.   You should have a song that is no more than 32 measures and highlights your vocal range.   A Capella auditions (not using piano) are strongly discouraged.
Congregation (acting roles) auditions will be held Sunday, March 28 at 3 p.m. and Monday, March 29 at 7 p.m.   Please have a memorized audition song prepared (no more than 36 measures) …and bring your music, an accompanist will be provided for you.   Again, a Capella auditions are a no-no.  Please be prepared, with appropriate footwear (no flipflops), for the dance audition.  Everyone auditioning should be at least 16 years old.