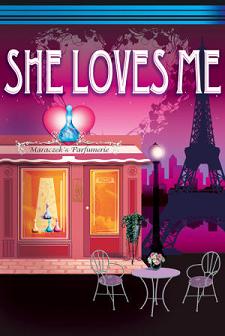 I can't wait to get started on She Loves Me at Putnam County
Playhouse! The music is fun and challenging. The story is so
funny and sweet. It's an old-fashioned romantic comedy
requiring legit voices and great comedic acting and timing.
The costumes are….well, it's set in the 1930's…so the costumes
will be amazing! Men in 3 piece suits, women in gorgeous
dresses,gloves and coats! And the hats!!! Don't get me started on
the hats!
[To find out more about the show and read the script click HERE.]
Putnam County Playhouse is such an amazing place.
My husband and I "discovered" it in 1991 and we
have developed such wonderful friends through our participation.
We continue to meet beloved friends and have created a
cherished theater family at PCPH.
We'll have so much, you guessed it, FUN!!!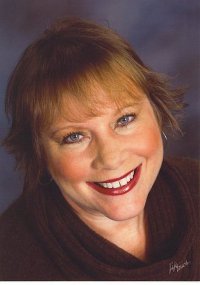 Shelly came to Putnam County Playhouse in 1991
when she played Florence in our first production
of Neil Simon's The Odd Couple (Female Version).
Since then she has been very involved with PCPH
as a performer, a director, and board member.
Last season she was nominated for an Upstage
Award for her role as Miss Hannigan in Annie.
She also played Mrs. Potts in Beauty and the Beast.
Shelly has played roles in many other musicals
including The Music Man, Man of La Mancha, and
Clue: The Musical. She also appears in non musicals
such as I'll Be Back Before Midnight and The Sunshine
Boys. Her directing assignments include The Music Man,
Never Too Late,The Drowsy Chaperone, and Thoroughly
Modern Millie. Shelly is the Executive Director of
Care Net of Putnam County in Greencastle.