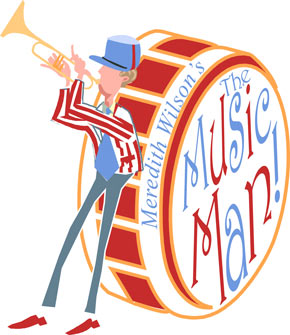 Director's Notes from Shelly McFadden

"Gentlemen, you intrigue me. I think I shall have to give Iowa a try." 
That's right folks, we'll be bringing River City, Iowa to the stage as
Putnam County Playhouse opens it's 50th anniversary season with
Meredith Willson's The Music Man. I am thrilled to be directing this
fun-filled, family favorite show along with assistant director, TJ
Tincher; musical director, Kathryn Dory and choreographer, Lori
Briones. Our pianist, Marilyn Burdsall, began her love of musical
theater when she played for The Music Man as a high school student in
Joplin, Missouri. Rounding out our production team is stage manager,
Jessica Masner, technical director Matt McClaine and scenic designer,
Linda Gjesvold. 
See you at the show!