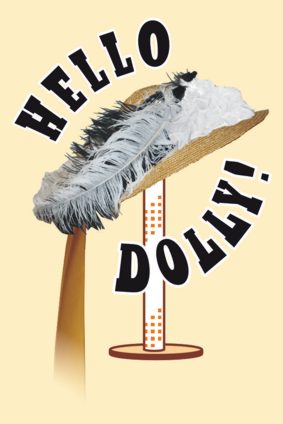 June 3, 4, 5 & June 9, 10, 11, 12
There will be NO Sunday matinee for Hello, Dolly!

Co-Directors
Sherry Hedge
Bob Hedge
Lita Sandy
Vickie Parker
Musical/Vocal Director
Geoff Price
Orchestra
Geoff Price
Ashley Holmes
Mike McClaine
Pat Scott
Choreography by
Lita Sandy
Sherry Hedge
Katie Hedge
Set Design by
Linda Gjesvold
Stage Manager
Sarah Dory
Sound & Light Technician
Bryan Schroeder
Light Board
Melissa Green
Sound Board
Bryan Schroeder
Costume Direction by
Shelly McFadden
Pat Armitage
Sarah Bond
Props
Jessica Masner

Corporate Sponsor for Hello, Dolly! is Duke Energy Foundation.


Cast:
Mrs. Dolly Gallagher Levi: Debby Lambert
Horace Vandergelder: Bob Hedge
Cornelius Hackl: Logan Kuhne
Barnaby Tucker: Alex Asbell
Irene Molloy: Kate Robertson
Minnie Fay: Jessica Watson
Ambrose Kemper: Ethan Gill
Ernestina: Lita Sandy
Mrs. Rose: Jodi Green-Wingler
Ermengarde: Katie Hedge
Rudolph Reisenweber: Dave Buttram
Stanley: Jim Rambo
Judge: Clarence Long
Recorder: Cathy Bain
Waiters: Cy Spencer, Dalton Guyer, Dylan Harrison, Aaron Hunter,
Josh Mills, TJ Tincher, Cody Sheldon, Andy Harrison
Ensemble:
Donovan Asbell, Mary Katherine Asbell, Cathy Bain, Amelia Beck,
Katie Clark, Cyrus Spencer, Brookelyn Edgar, Deb Gannaway,
Kaeli Gray, Kendra Green, Dalton Guyer, Mikayla Guyer, Allison
Howard, Aaron Hunter, Katie Steel-Kanowski, Josh Mills,
Jim Rambo, Cody Sheldon, Courtney Sweet, Andrea Sweet, Kaila
Thurston, TJ Tincher, Jodi Green-Wingler, and Madi Woodall.
Set Construction
Linda Gjesvold
Dave Buttram, Sarah Dory, Olivia Hoagland, Kenzie Kean,
Tony Canaday.