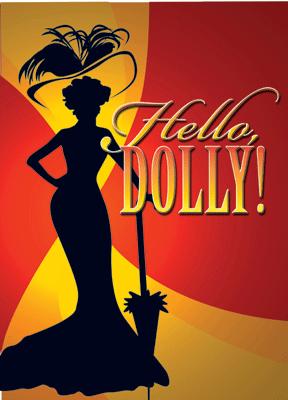 "Another Opening, Another Show!"
A BRAND NEW HELLO, DOLLY!
As you all can imagine, the show is very close to my heart.
I first directed it in the 1970's with the late Jeff Mont,
who taught me much about the sparkle and magic of live
theatre. My mother played the role of Dolly Levi in that
first production. I have such fond memories of watching her
in the "eating" scene! Since then I have enjoyed the second
PCPH production and the Greencastle High School production.
None of those shows resembled the others. Every production
is SO different and all the leads and chorus members bring
a new dimension to their roles. My theatre career began at
the Putnam County Playhouse years ago. I can think of no
better way for people of all ages to spend their summer.
I've always recognized it as a volunteer organization full
of people who are willing to give of their time and talents.
Those of you who have worked with me know I strive for fun,
making new friends and in the end, putting together the
most professional show possible. One of the things I love
about the show is that the chorus gets to do some of the
best songs! Imagination can go awry in "Before the Parade
Passes By" and the men can sing from the heart in "It Takes
a Woman." I can't wait to see the Waiter's Gallop! For
those men who are ready for some scene-stealing fun, and
some good ole' physical activity, this number is for you!
I am really looking forward to seeing old friends at
auditions, and making new friends. Auditions are not to be
dreaded folks! I would love to have a large cast and a big
parade, so just come on out and join the fun!