Prince- Brad Sandy
Beast- Ric McFadden
Belle- Meghan Armitage
Gaston- John Tischer
Mrs. Potts- Shelly McFadden
Cogsworth- Joshua Bain
Lumiere- Dustin Bond
Wardrobe- Ellen McCullough
LeFou- Cameron Callan
Maurice- Jay Prewitt
Babette- Lisa McCoy
D'Arque- Brad Sandy
Chip- Jocelyn Gardner
Ensemble:
Amanda Henry
Alex Foster
Clarissa McCullough
Brad Sandy
Becca George
Ellie Henry
Daniel Purnell
Ellissa McCullough
Lita Sandy
Devin Huff
Hannahlore McCullouh
Alex Gandy
Sarah Arnold
Paige Kaiser
Kaitlyn McCullough
Robin Schneider
Matt Schneider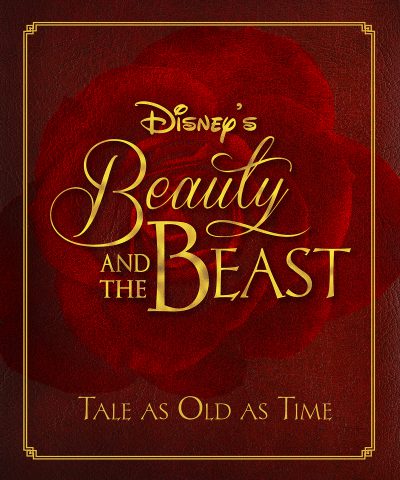 Prince Adam was cursed to a beast form by
Enchantress who saw no love in his arrogant heart
for others. The one way he could break the spell
was to learn to love another and earn her love in
return before the last petal from his enchanted
rose fell, which would bloom until his twenty-first
birthday. But who could ever learn to love a
beast? Ten years later, Maurice, an inventor from
a nearby village, becomes lost in the woods and
seeks shelter in the Beast's castle, the Beast
imprisons him for trespassing. His daughter Belle,
a bookworm who dreams of life outside her
provincial village, finds him trapped in the castle
and offers her place instead. The Beast accepts
with a promise she'll remain in the castle forever,
In the beginning Belle views him as nothing more
than a monster, he views her as difficult and
stubborn. But the two soon taste the bitter-
sweetness of finding you can change and learning
you were wrong.

Read more about the show HERE.

Disney's Beauty and the Beast opened on Broadway on
April 8, 1994, and ran for 5,461 performances (13 years).
It is currently the 10th longest running musical on
Broadway.

The original production was nominated for nine Tony
Awards. It won for Best Costume Design.