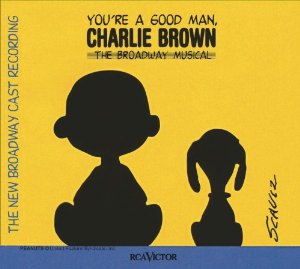 I am extremely excited to be bringing You're A Good Man,
Charlie Brown back to the PCPH stage. I am also pleased
to offer our youth in the community a chance to be part
of a main stage production. You're a Good Man, Charlie
Brown revised is an updated version of the beloved
musical that tells the story of an average day in the
life of the famous comic strip child hero, Charlie
Brown. This version contains an updated score with more
songs, some dialog changes and the replacement of generic
Patty with Sally Brown, Charlie Brown's little sister.
The audience is introduced to join the whole Peanuts gang
as they dance their way through the day. With the revision
also comes the chance to incorporate a large chorus and
highlight some dancing talents of our area youth. If you
have ever dreamed of being on stage please come join us at
auditions. One of the favorite parts of my summers here at
PCPH, include not only meeting up with old friends that
return but meeting those new faces who join us. Auditions
are open for all roles. The major roles include: Charlie
Brown, Snoopy, Linus, Schroeder, Lucy, and Sally.
Auditioners should be at least 6 years old and range
through young adult. Please come to auditions with a
prepared song of choice. Sixteen bars will be plenty, and
we will provide you with an accompanist. There will also
be a dance audition and reading from the script. Make sure
that you are dressed appropriately for comfort and movement.
Once the musical is cast, we will rehearse evenings Monday
through Thursday. There may be additional rehearsals
schedule on Friday evenings or Saturdays if needed. Besides
onstage roles we also have positions for backstage help.
These would include: stage manager, stage crew, make-up,
hair, and chaperoning the chorus when they are not on stage.
Hope to see you at auditions!