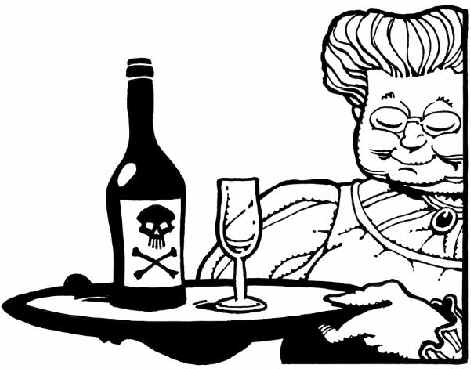 ARSENIC & OLD LACE
It's time for summer fun!
Welcome to the director's page for Arsenic and Old Lace. After a long stint of directing large cast musicals and performing on stage, I am glad to have been chosen to direct a small adult cast.
I am looking forward to casting this show – it is full of some great parts. I am looking for actors and actresses that are ready to work hard for a fulfilling stage experience. There are roles for both males and females age 18 and over. (Mature looking teenagers are also welcome to audition.) Those auditioning will read scenes from the script. No prior preparation except for familiarizing yourself with the plot and characters will be necessary.
For those of you that are new to the theatrical world Arsenic has many cameo roles for actors not ready to take the plunge in a leading or supporting role. That is part of what makes PCPH a magical experience. Some of the best casts I have been involved with have been a mix of seasoned veterans and newbies. Please do not let the lack of prior acting experience be a reason you don't come out and audition this summer.
Don't want to be on stage? That is OK too, come on out. I am also looking for technical help for this production. Available spots include: lights, sound, backstage help, costumes, and set building. PCPH is always looking for volunteers to help out in many roles. Bring a friend too!
If it had not been for a friend of mine back in 1979, I wouldn't be here today. The playhouse has given me a chance to perform and to make life-long friendships. It is my family and I invite you to make it a part of your family by joining us this summer. Come on out and "play" this summer! There will be no other way to end a great season than with this rich with laughter production.