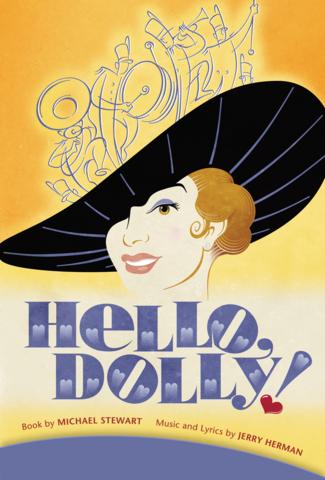 Music and Lyrics by
Jerry Herman
Book by
Michael Stewart
Our 49th season begins with a production of Jerry Herman's musical
Hello, Dolly!
Hello, Dolly! – with music and lyrics by Herman and a book by
Michael Stewart was based on Thornton Wilder's 1938 farce The
Merchant of Yonkers. Wilder had revised this comedy and retitled
it The Matchmaker for its 1955 run on Broadway with Ruth Gordon in
the title role. David Merrick produced Hello, Dolly! on Broadway
in 1964. It was directed by Gower Champion and became the signature
role of actress Carol Channing. The show won Tony Awards for Best
Musical, Actress Musical Star (Channing), Composer & Lyricist
(Herman), Author-Musical (Stewart), Producer-Musical (Merrick),
Director-Musical (Champion), Musical Director-Conductor (Shepherd
Coleman), Choreographer (Champion), Scenic Designer (Oliver Smith),
and Costume Designer (Freddy Wittop).