The original production of Singin' In The Rain was produced for MGM in 1952 and is considered by many to be the best movie musical ever made. So it was a natural choice for a stage adaption, but ran on Broadway for just 405 performances. A London version, produced later, ran for several years.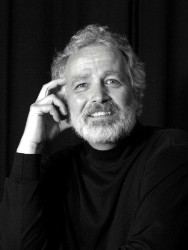 The setting is 1920's Hollywood at the dawn of the "talkies". The story is about a dashing romantic silent film star and a swashbuckling male lead (Don Lockwood) and his glamorous, blonde screen partner (Lina Lamont) who are expected to pretend to be romantically involved with each other. They are pressured by studio boss, R.F. Simpson, to change their silent romantic drama into their first sound picture. There is one problem…Lina has a very shrill, screechy, nonmusical voice with a New York accent. The star's ex-song-and-dance male partner, Cosmo, proposes to turn the doomed film into a musical, and suggests that Don's aspiring actress/dancer girlfriend, Kathy Seldon, dub in her singing voice behind the scenes for lip-synching Lina. The results are to expose the jealous Lina and propel Kathy into the limelight for a happy ending.
Hit songs include Make 'Em Laugh, Moses Supposes, You Stepped Out Of A Dream, You're My Lucky Star, and, of course, the title song, Singin' In The Rain. This is a show with a lot of dancing, requiring several male and female leads, a lot of minor roles, and a large chorus.
Auditions will include singing a verse and chorus from one of your favorite songs, reading from the script, and of course, dancing (so bring proper shoes). An accompanist will be provided, but bring your own sheet music. No children will be needed in this show. See you at auditions!
Sunday June 15 – 3 p.m.
Monday, June 16 – 7 p.m.
Ric