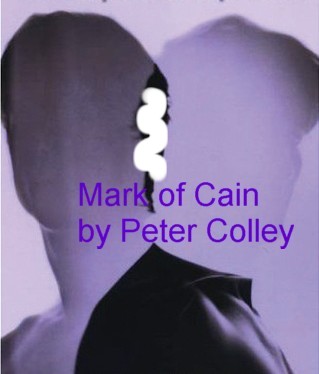 The Mark of Cain by Peter Colley is the story of identical
twins Sean and Michael O'Neill who were raised in a remote
wilderness cottage on a lake in northern Ontario, Canada.
Several years ago Michael committed a murder in the
cottage and was sent to a mental institution. His brother
Sean has recently married Dale, and they have returned to
the cottage to fix it up to sell it, against Michael's
wishes. As a thick fog sets in over the lake, they hear
that Michael has escaped and is heading for the cottage.
Can the police stop him, or has he already arrived and
taken his brother's place? Or is Sean susceptible to the
same madness that afflicted his twin? Dale has to wrestle
with the dilemma that affects all people who get involved
with identical twins, but this time the consequences are
life and death.
Read more about playwright Peter Colley and his plays HERE.
Beware of SPOILERS when reading about MARK OF CAIN!