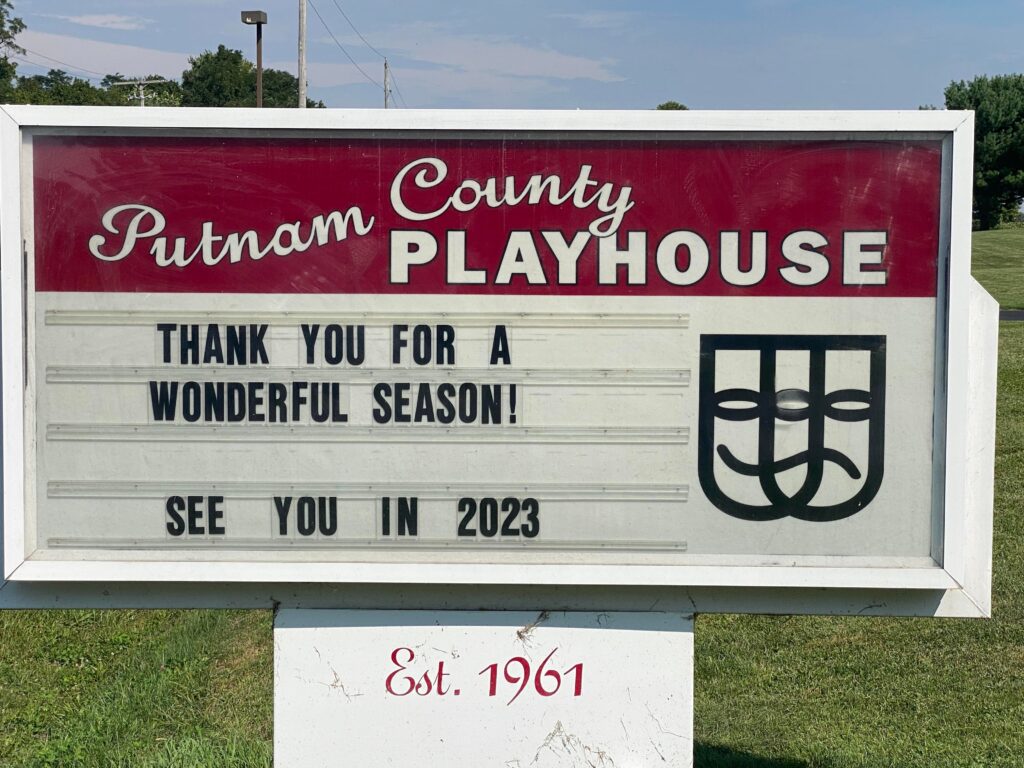 Our season has ended!
We would like to say thanks to our contributors and all of you who attended performances. Our four main stage shows all had enthusiastic audiences. Your support is what makes it happen!
Our Children's Theatre Workshop and SHAKESPEARED! Youth Theatre Workshop had wonderful participants and enthusiastic audiences. Thanks to the volunteers who worked with Caroline Good to make these events happen.
Thanks to everyone who participated onstage, backstage, and in the tech loft and up in the pit! Without you, we couldn't have done it.
Special thanks to our sponsors Bittles & Hurt & Hopkins-Rector, First National Bank, and Shuee's Best Buys Plus.
Please plan to attend our season wrap up at the Annual Meeting on Sunday, October 16, at 2 p.m. in the Michael McClaine Rehearsal Center!