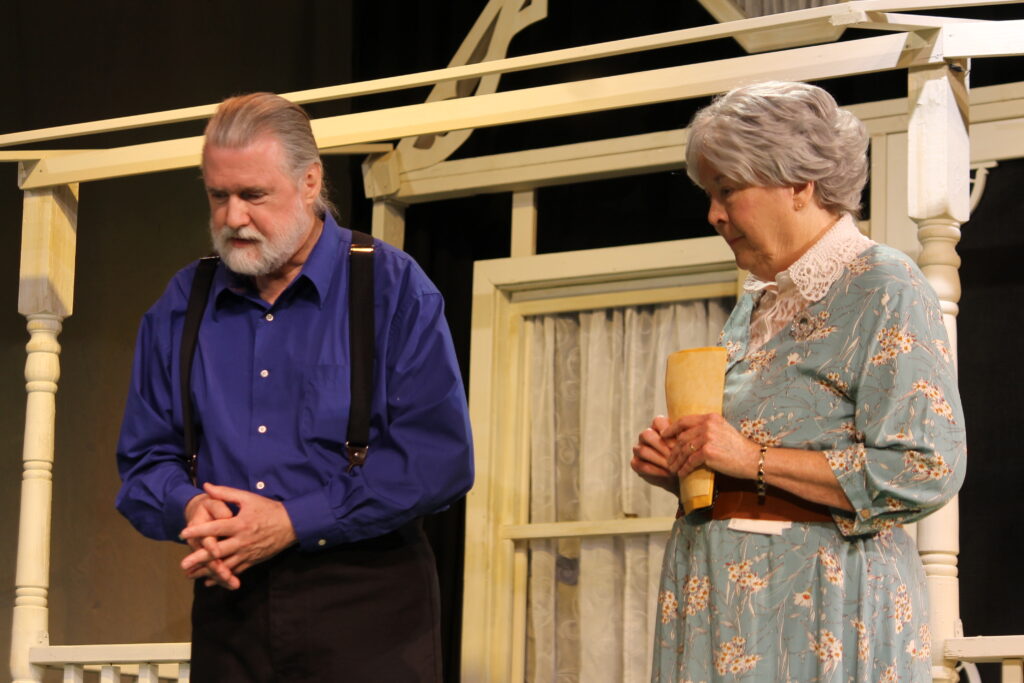 The Putnam County Playhouse 62nd season comes to a close with a production of Paul Osborn's comedy Morning's At Seven. It will be onstage September 14-16 and September 20-23. Tickets are on sale at the box office only and can be reserved by calling 653-5880 Monday through Saturday from 5 p.m. to 7 p.m. All tickets are $15 and curtain time is 8 p.m. each evening.
The production is sponsored by: REMEMBER THE BARN GETS VERY COOL AFTER THE SUN GOES DOWN – SO BRING A SWEATER OR A JACKET IF YOU THINK YOU MAY NEED IT!
Jack Randall Earles is the director. He is assisted by Sandi Rossok. They worked together on last season's Joseph & The Amazing Technicolor Dreamcoat. Both are long time members of the board of directors of PCPH, and Jack Randall appeared earlier this season as Perkins in The Play That Goes Wrong.
Click HERE to watch an interview with the director.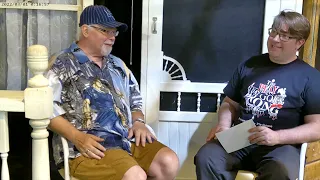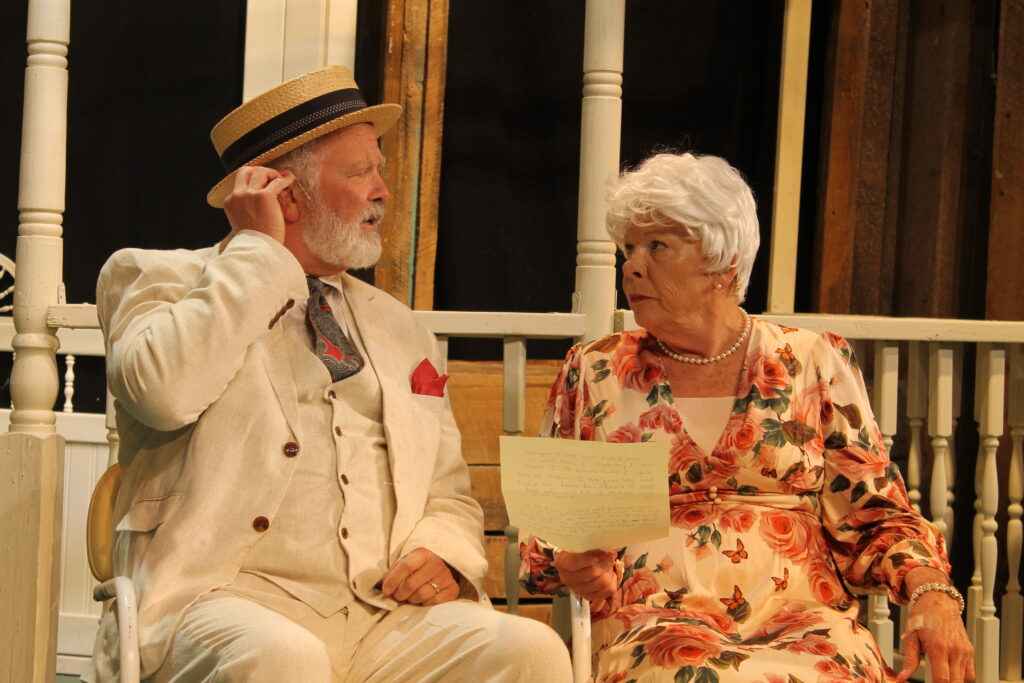 Appearing in the play are Vickie Parker, Shelly McFadden, Kathy Arnold, and Kathi Elliott as four strong-willed sisters who live in a small Midwestern town in 1923. Rivalries and secrets all come forward during one weekend. Three of the sisters are married. Playing the husbands are Jim Elliott, Marc Adams, and Ric McFadden.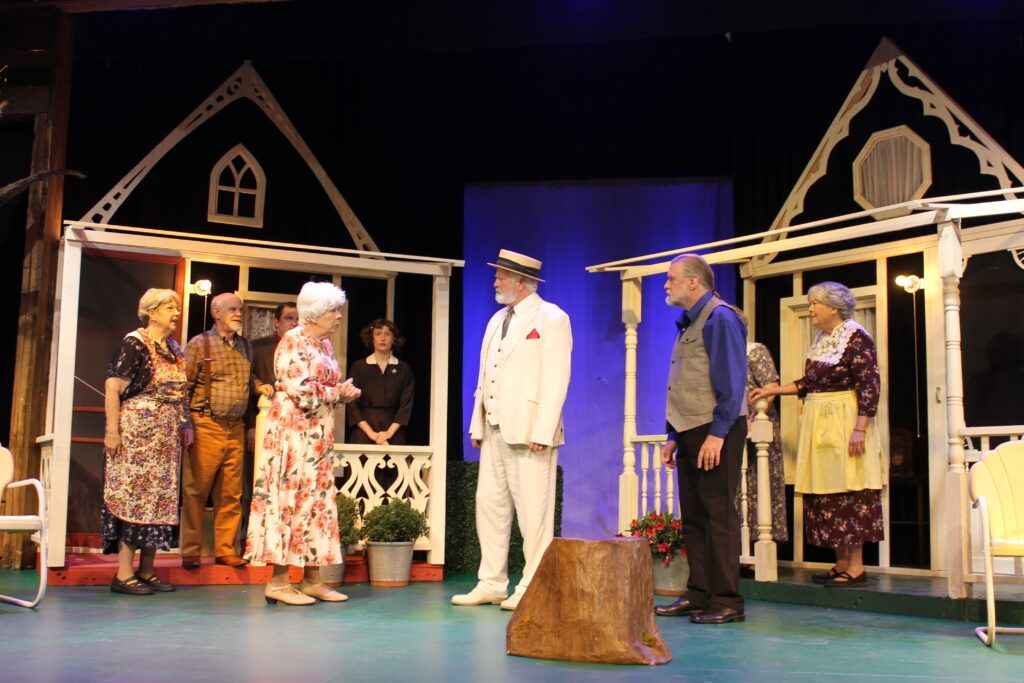 The grown son of one couple is visiting for the weekend with his girlfriend. They have been engaged for twelve years and this might be the weekend the wedding is finally decided upon. Playing the son are Dustin Bond and his intended is played by Kate Baughman, making her PCPH debut.
Stage manager for the production is Brandon Wunderlich.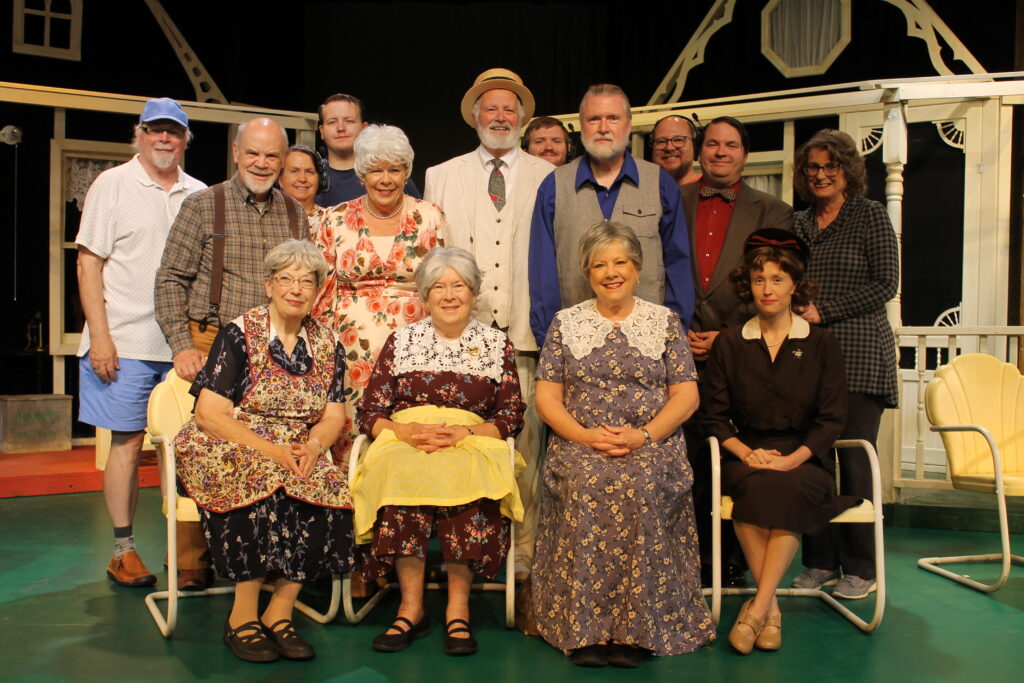 The set was designed by Linda Gjesvold with assistance from Cameron Wunderlich (who also did the props and works on the stage crew), and Anna Harris. Lighting design was by C. Wunderlich and Bond, who also did the sound design. Ben South is the sound technician. Shelby Merrill is running the sound board and Bart Jones is running the light board. Also working on the stage crew is Jennifer Wunderlich. Costumes are by Shelly McFadden.
Article photographs by Linda Gjesvold.