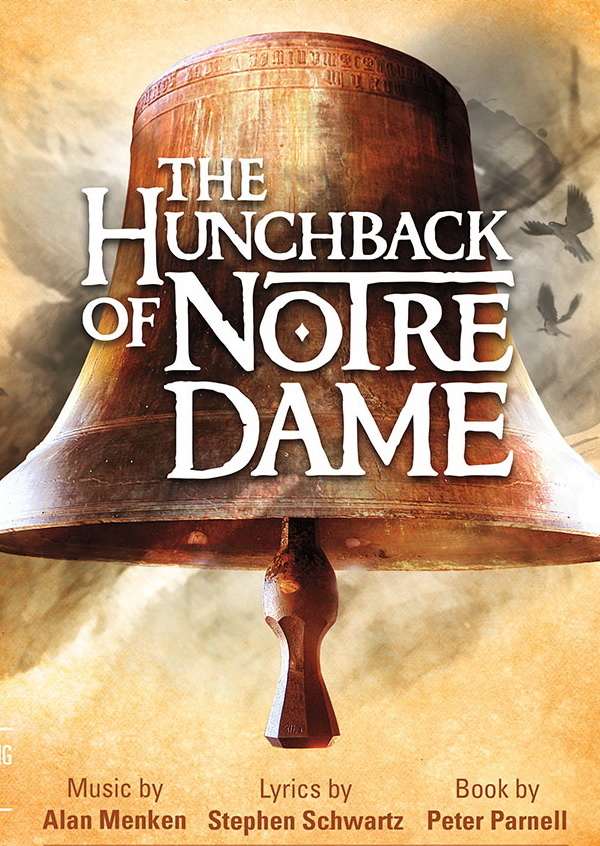 Two additional sessions of auditions for the musical The Hunchback of Notre Dame have been scheduled by director Shelly McFadden. The first will be Sunday, March 28 at 3 p.m. and the second will be Monday, March 29 at 7 p.m. Both sessions will be in the Rehearsal Center at the Hazel Day Longden Theatre in Greencastle.
The show will be produced June 1-5 & June 8-12. It will open the planned 60th Season of Putnam County Playhouse. Details are still being worked out. The board is watching the COVID protocols carefully and decisions will be made with the safety of our participants and audiences in mind.
Among roles in the musical are Quasimodo, the title character; Esmerelda, the beautiful dancer he falls in love with; Frollo, the archdeacon of Notre Dame; and Phoebus, the captain of the Cathedral Guard.  McFadden is also looking for a large ensemble – or congregation.  Numerous supporting roles will be cast from the congregation.  There are opportunities for many performers in singing and dancing roles.
Click HERE to learn more about the roles/characters and to read about the production.
You can print out an audition form in advance HERE.
Also needed are a few more members for the Choir, who sing throughout the production. Persons interested in performing in the Choir can audition during these sessions as well. You can print out an audition form for the Choir HERE.
Those wishing to audition should prepare no more than 32 measures of a song.  An accompanist will be provided. Please bring your sheet music. A capella auditions are strongly discouraged.  There will also be a dance portion of the audition.  All those auditioning should be at least 16 years of age.  Those attending should wear masks, and social distancing will be observed during the process.