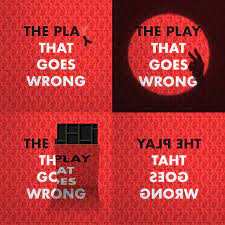 Director Dustin Bond's production of the comedy The Play That Goes Wrong will continue the 62nd season of Putnam County Playhouse. It will be onstage July 13-15 and July 19-22. All shows begin at 8 p.m. Tickets are available only at the box office by calling 765-653-5880 after 5 p.m. Monday through Saturday beginning July 10 until closing night July 22. Tickets are not available online OR on Facebook. All tickets are $15 and all shows begin at 8 p.m.
This production is sponsored by Greene Realty.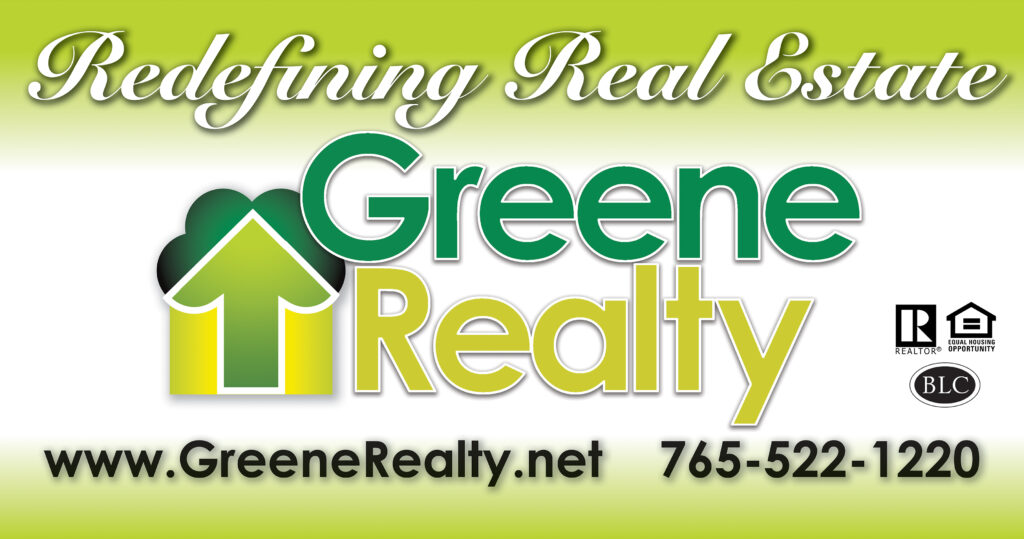 Click HERE to read about our sponsor.
The Play That Goes Wrong is an award-winning play that was as popular Off-Broadway as it was when it was first presented by its creators in London. It has also toured the U.S.
Hear what director Dustin Bond has to say about the production in an interview on Conversations With Jack HERE.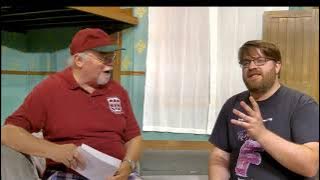 [Still working with new technology – turn your sound up and listen closely. It's the video that goes wrong.]
Things go wrong from the moment the lights go up as the Cornley Drama Society struggles to present Murder At Haversham Manor. In fact even before the show starts, the actors and crew on are onstage making some last minute frantic preparations. It seems that everything is working against them. Where is Winston the Dog? What happened to the sound man's Beatles CD Box Set? Can anyone help the stage manager with the mantelpiece?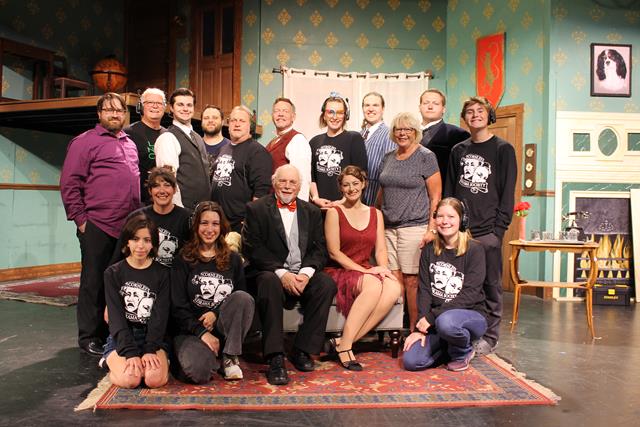 Members of the Society include Grant Craig as Director Chris Bean who also plays Inspector Carter and the leading man of the troupe Robert Grove is played by Andrew Ranck who plays Thomas Colleymore.  Others involved in the onstage chaos are Anna Harris as Sandra Wilkinson and Florence. Ase Lafevre is Max Bennett and dual roles in Murder At Haversham Manor – Cecil Haversham & Arthur the Gardner.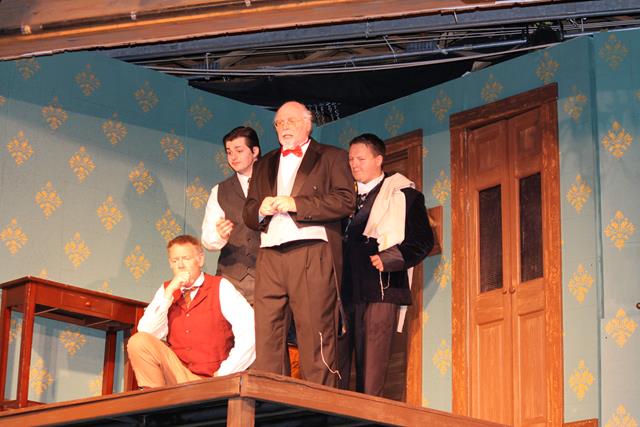 Also featured are Cameron Wunderlich as Jonathan Harris also known as Charles Haversham, the murder victim in the play within a play and Jack Randall Earles as Dennis Tyde who plays the butler Perkins – who may or may not have done it. And if this sounds confusing now – just wait until you see what happens in Act Two!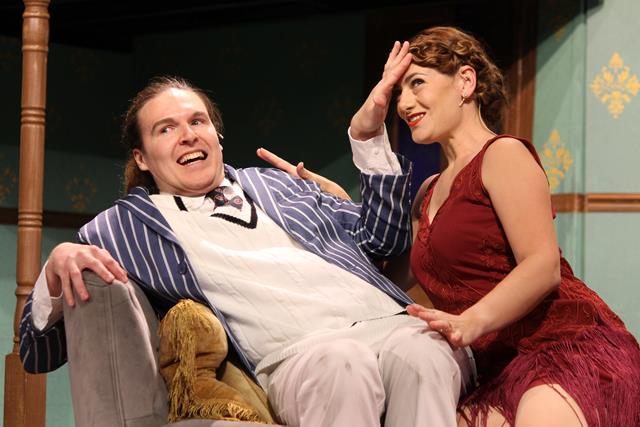 Hannah Lafevre is Annie, the stage manager who finds herself onstage, and Jay Prewitt is Trevor the harried technical director who for some reason dons a wig and hits the stage when one of the actors is indisposed. Other members of the stage crew who are pressed into service are Ashley Hugues as Phyllis and Parker Helmer as…..Parker.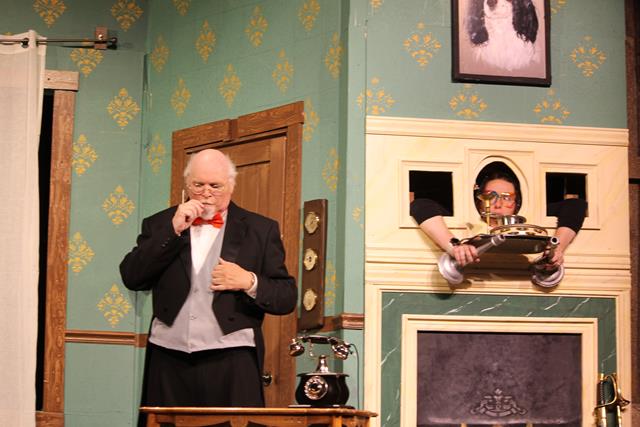 Vickie Parker is the assistant director. The true production stage manager is Ruby Sullivan. Light board operator is Ric McFadden. The set was designed by Bond and lighting design is by Wunderlich. Sound operator is Ben South. Costumes are by Shelly McFadden.
Kate Snyder, Torie Smith, and Rebecca Hebb are on the stage crew. And our thoughts and prayers are with them.