This year the Annual Meeting of the Putnam County Playhouse, Inc., will be on Sunday, October 3, at 2 p.m.
The meeting will be in the Hazel Day Longden Theatre.Social distancing and masks will be followed. Because of protocols, refreshments will not be served this year.
This letter to you from our outgoing President Michael McClaine explains the details!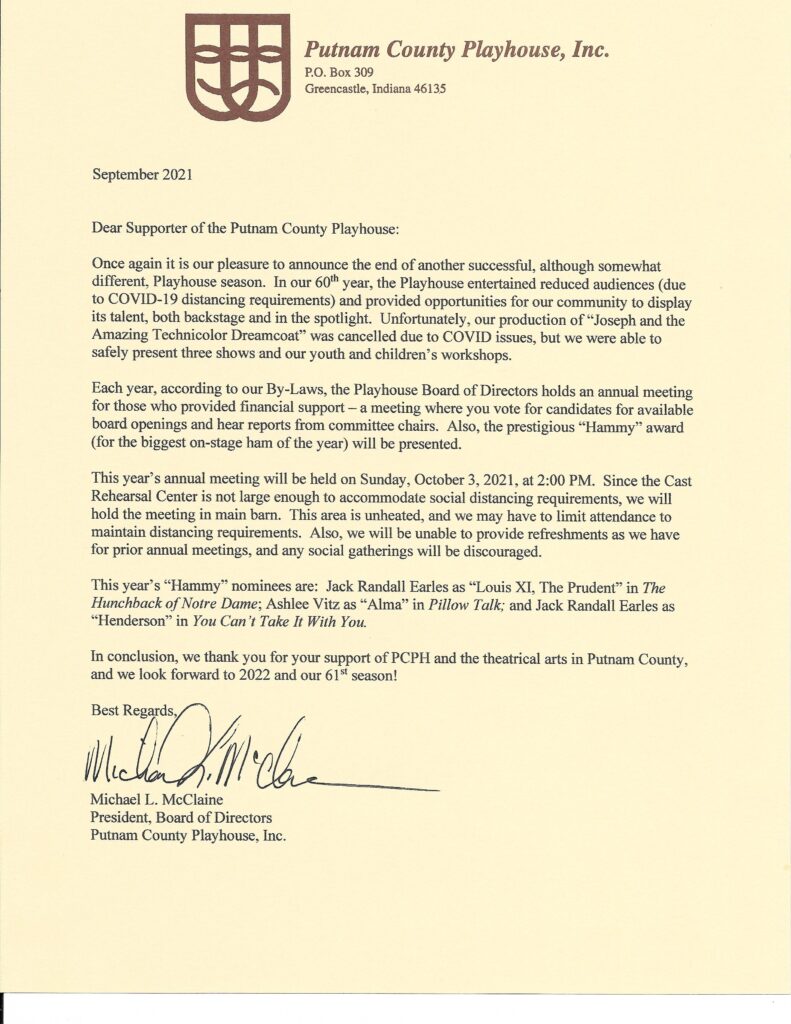 The prestigious HAMMY/UPSTAGE Award will also be presented at the meeting. Our nominees from our three productions this season are:
Jack Randall Earles as Louis XI in Hunchback of Notre Dame.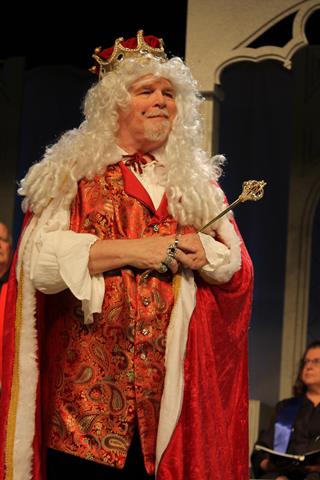 Ashlee Anne Vitz as Alma in Pillow Talk.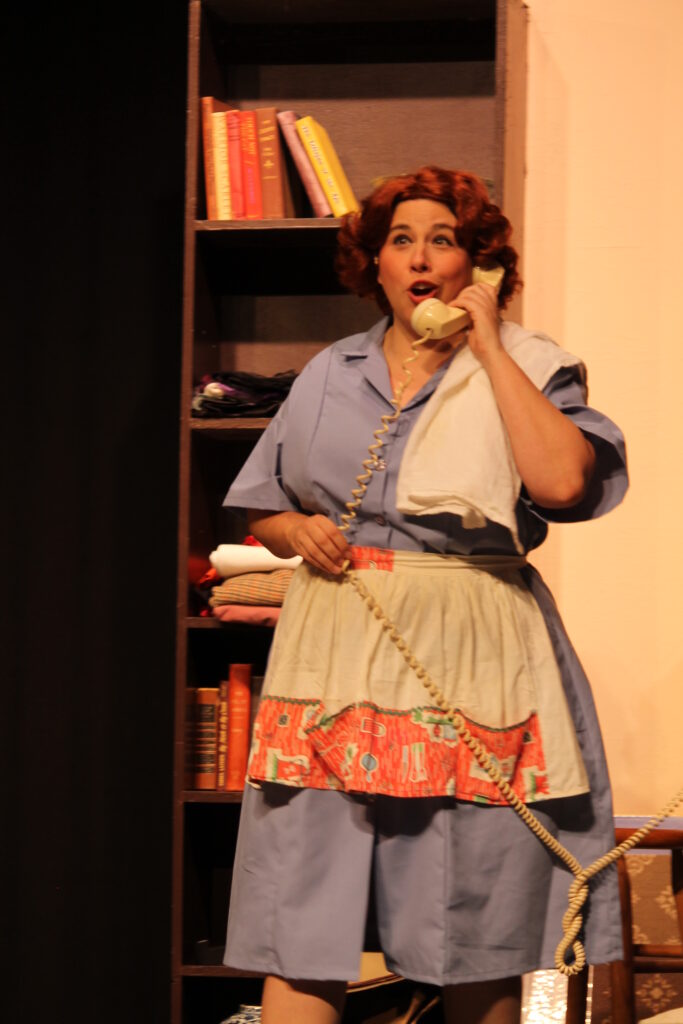 Jack Randall Earles as Wilbur C. Henderson in You Can't Take It With You.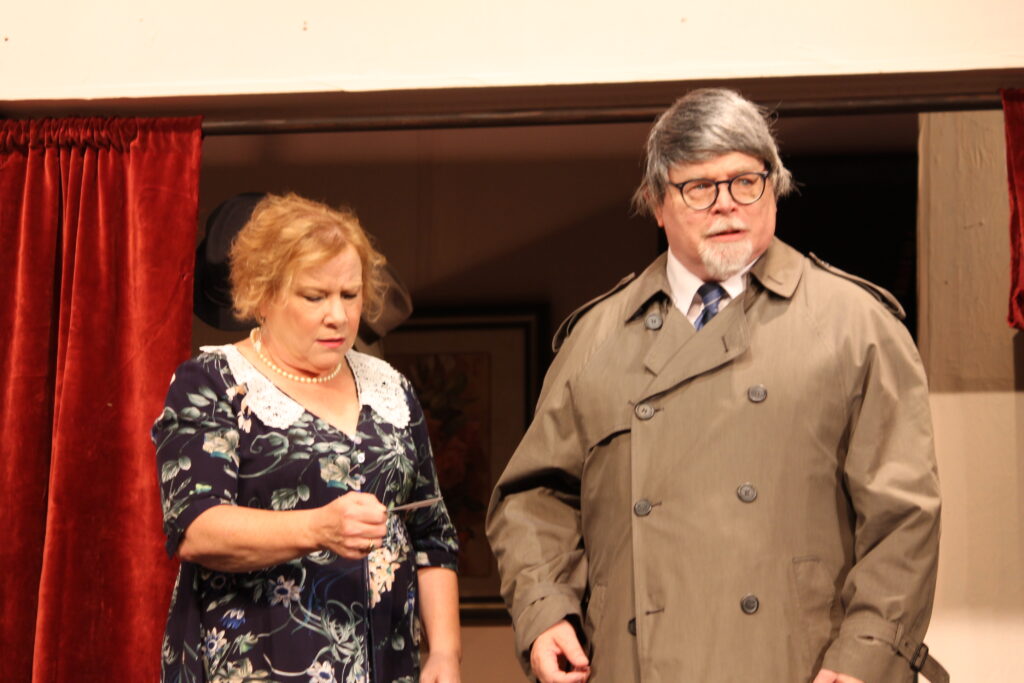 Thanks to everyone who helped make this unusual season a success. We are all looking forward to our 2022 season, and we hope you are, too!