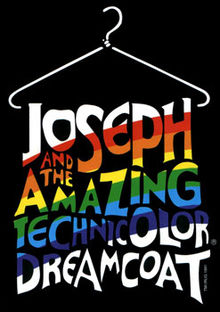 Auditions for the third production of the 60th season of Putnam County Playhouse have been set.  The musical Joseph and the Amazing Technicolor© Dreamcoat will be produced August 10-14 and August 17-21.  Director Jack Randall Earles will hold two sessions of auditions.  The first will be on Sunday, June 13, at 3 p.m. and the second will be Monday, June 14, at 7 p.m.  Both sessions will be in the Rehearsal Center at the Hazel Day Longden Theatre in Greencastle.
The show is being sponsored by First National Bank.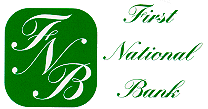 Read about our sponsor HERE.
Vocal direction is by Kathryn Dory. Assistant director is Sandi Rossok. Musical staging and dances will be by Earles and Lita Sandy. Morgan Asher is the rehearsal/production pianist and pit conductor. Production stage manager for the show is Cameron Wunderlich.
Click HERE to download an audition form.
Anyone wishing to audition should prepare 32 measures of a song and bring sheet music.   An accompanist will be provided.  Songs should be appropriate for a musical. Acapella auditions are discouraged.
All of those auditioning should be at least 16 years of age.
Because this musical is a "sing-thru" there are no scenes to be read.  Instead an extensive dance audition will be included.  Please wear appropriate shoes.
Characters to be cast include The Narrator, a strong female singer who tells the story; Joseph, the hero of the story; Joseph's eleven brothers and their father, Jacob.  An Elvis-like singer is also sought for the role of The Pharaoh.  A strong mixed ensemble is also needed.  Additional roles and solos will be cast from the ensemble.
To read more about the characters in the musical click HERE.
To read the Director's Note click HERE.
The current season continues this week with sold out performances of The Hunchback of Notre Dame, and with the comedy Pillow Talk which opens July 6.