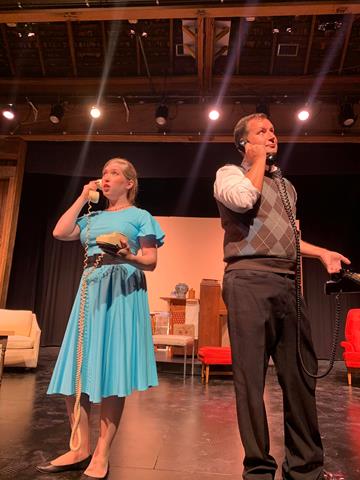 The second production of the 60th season of Putnam County Playhouse is set to take the stage! It is the comedy Pillow Talk directed by Andrew Ranck.
The show will open Tuesday, July 6. There will be ten performances at the Hazel Day Longden Theatre: July 6-10 & July 13-17. The box office will open at 5 p.m. on Monday, July 5. The number to call is 765-653-5880. All tickets are $10 and all performances begin at 8 p.m. The box office accepts cash or personal checks. We are unable to process credit/debit cards.
Based on the popular 1959 film that featured the first onscreen pairing of Rock Hudson and Doris Day – the fast moving plot details the hilarious consequences of sharing a telephone party line. Jan Morrow needs to get a call through and her party line nemesis Brad Allen will not get off the line!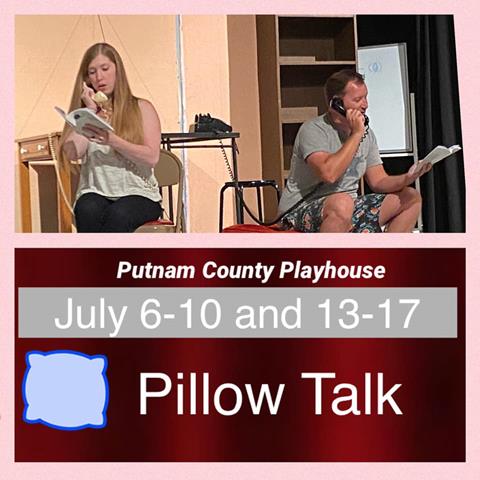 Starring in the leading roles are Sarah Armitage as Jan and TJ Tincher as Brad. Both of these performers have been in many shows at PCPH and bring strong comic timing and character development to the stage. Sarah was last seen in the drama Picnic. TJ directed Send Me No Flowers in 2019.
Director Ranck has also peopled his cast with stalwart comic supporting players. They include Ashlee Anne Vitz as Alma, Jan's maid with a love for drink and Scott Armitage is Pierrot, Jan's fussy boss at a swank decorating firm. Also featured is Sam Draper as Brad's rival for Jan's affections, the wealthy Jonathon Forbes.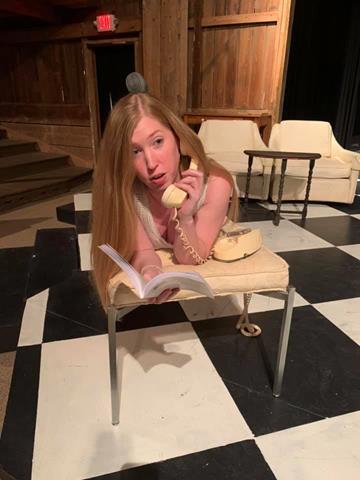 Making her PCPH debut is Tara Smith who plays a telephone inspector and four – count them FOUR – of Brad's girlfriends. Also featured and fresh from a performance in June's Hunchback of Notre Dame is Noah D. Pettit as Tony Walters, a lecherous young swain with designs on designer, Jan.
Scene stealing will be rampant with the popular Karen Temple playing multiple roles including Mrs. Walters and an annoying telephone operator. Joining her in displaying multiple personalities are Brad Sandy, Lita Sandy, and Mike Mitchell. Each of them is involved in a dazzling display of costume changes as they play a policeman, a beat poet, a maid, and clients of the design firm owned by Mr. Pierrot.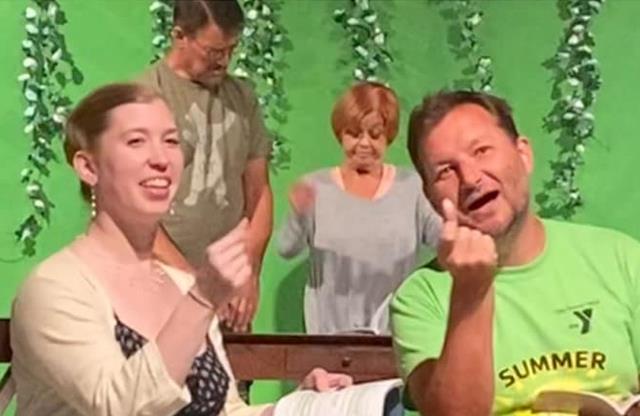 Production stage manager of the production is Jessica Alltop. Her stage crew includes Cameron Wunderlich with assistance from cast members. Sarah Nowling is running the light board and the sound board is operated by Grant Pettit.
Scenic artist for Pillow Talk is Linda Gjesvold. Set design and set decoration is by Ranck. The set includes some original mid-century modern furnishings, electronics, and art work.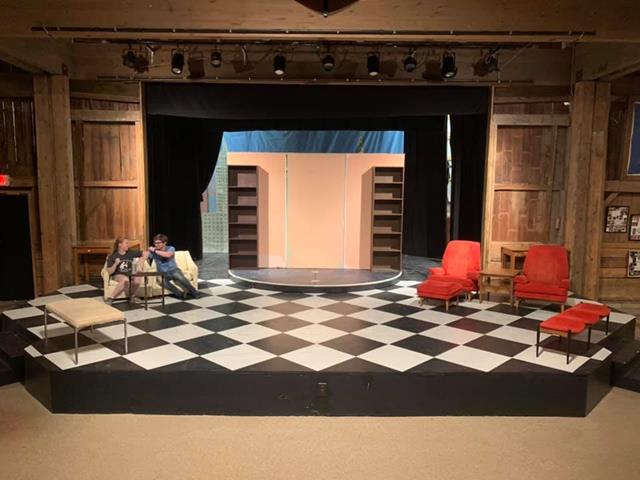 DePauw intern Ivy Sedam is the costume co-ordinator while her fellow intern Ja'el Thomas is working on various aspects of the production. Board liaison is Caroline Good.
Seating is limited to 80 audience members per performance as PCPH continues to follow the recommendations for social distancing.
The season continues in August with the musical Joseph And The Amazing Technicolor Dreamcoat and ends in September with the Pulitzer-prize winning comedy You Can't Take It With You.