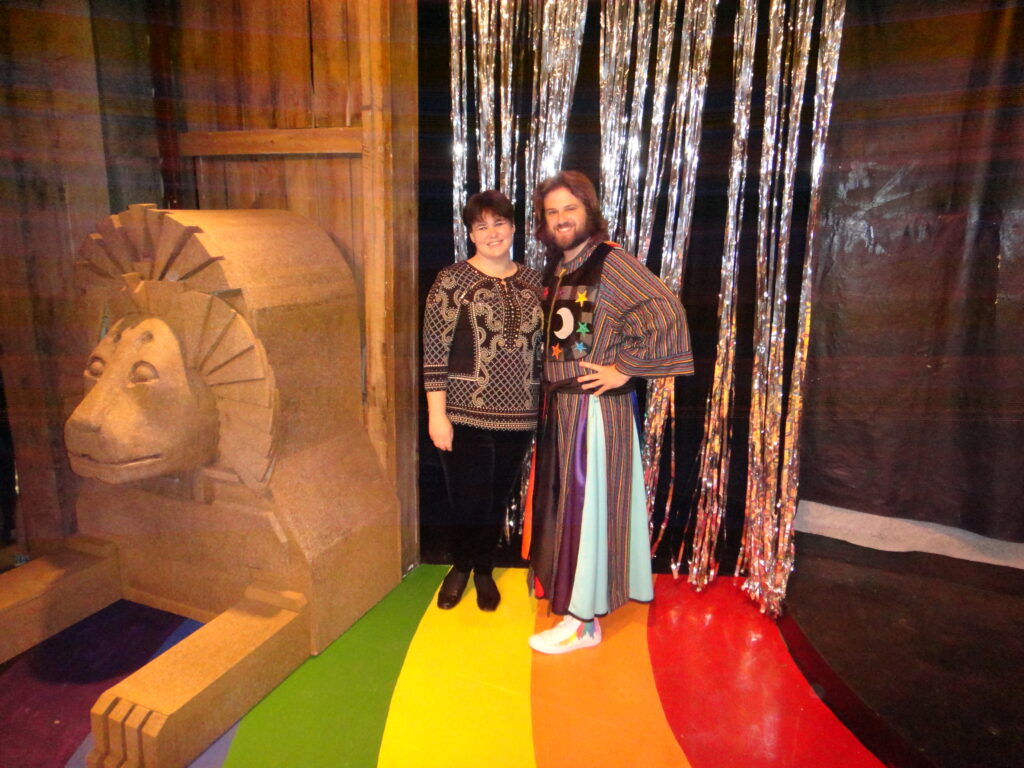 The 61st season of the Putnam County Playhouse continues with a production of the musical Joseph & The Amazing Technicolor Dreamcoat. It will be onstage at the Hazel Day Longden Theatre August 11-13 and August 17-20. Curtain time is 8 p.m. each night.  All tickets are $10 and can be reserved by calling the box office at 765-653-5880 from 5 p.m. to 7 p.m. Monday through Saturday beginning August 8. The box office is only open during those times. Tickets are not available online or on Facebook.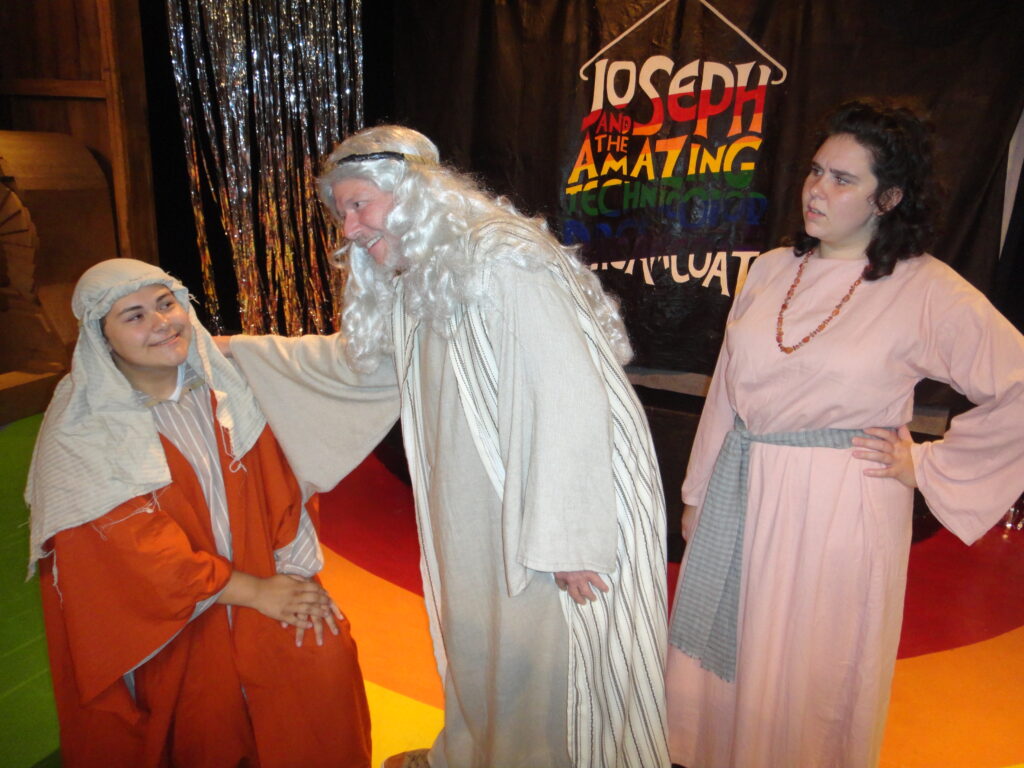 The production is sponsored by First National Bank.
The musical is directed by Jack Randall Earles. Assistant director is Sandi Rossok who also did the costume direction. Vocal direction is by Kathryn Dory and musical direction is by Morgan Asher, who is also the pit conductor/pianist. Percussionist Dedee Schwomeyer is also playing.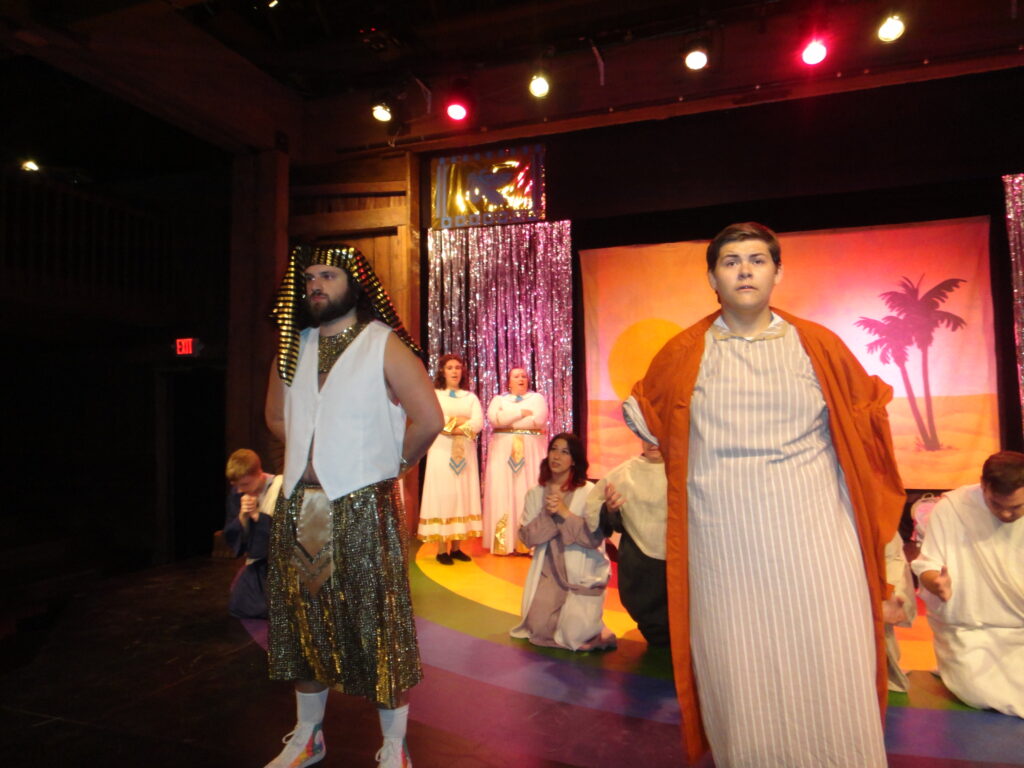 The title role of Joseph is played by Dylan Arnold. Telling the story is the Narrator sung by Molly Murphy. The story is also helped along by solo songs from three of the brothers played by Jay Prewitt, Josh Bain, and Dustin Bond. The other brothers include David Johnson (who also plays the Butler), Cameron Wunderlich, William Dory, Joe Fields, Dorian Dowd, Ruby Sullivan, Jakob Seger, and Devin Huff.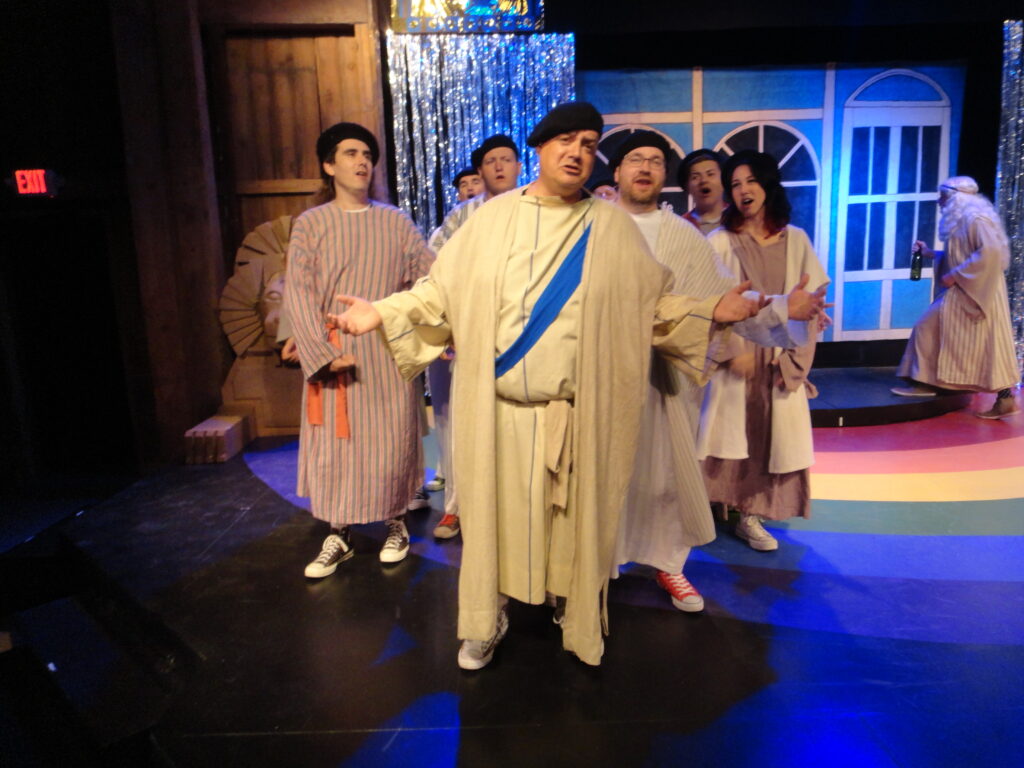 Jacob is sung by Andrew Ranck. His four wives are played by Hannah Newlin, Kathryn Dory, Ellie Emmert (who also plays the Baker), and Amanda Standers. Suzanne Funk and Shelby Merrill appear in supporting roles.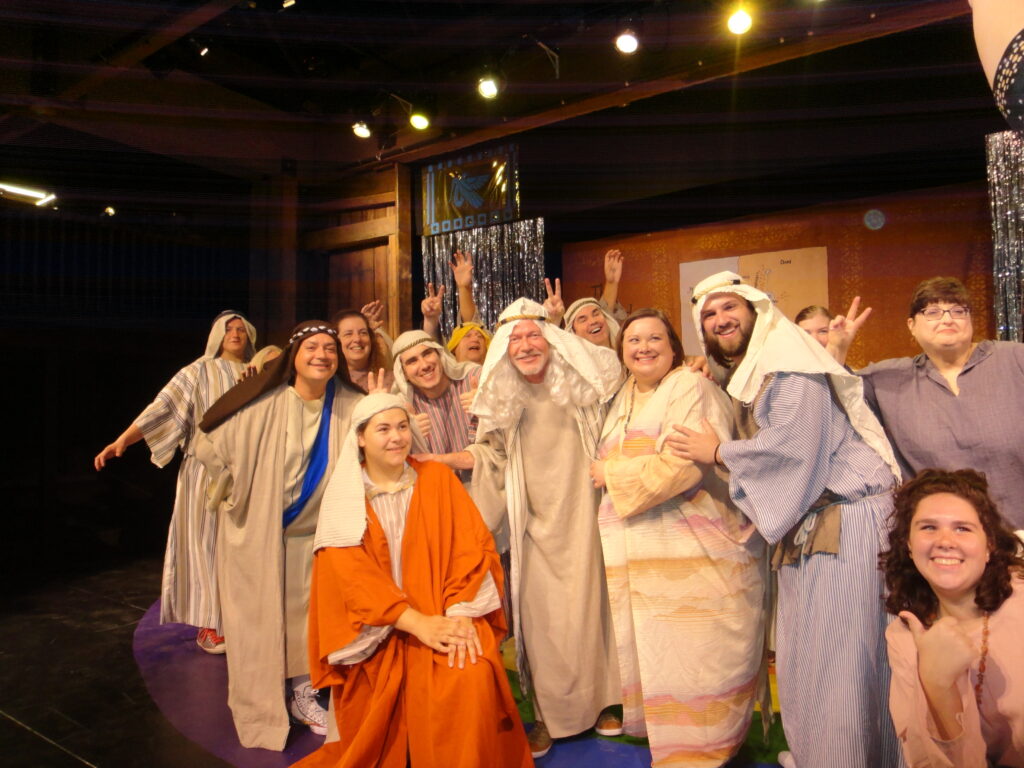 Dale Grove is featured as the Pharaoh. Brad Sandy and Sarah Armitage play the Potiphars. Chloe Gardner is a featured dancer.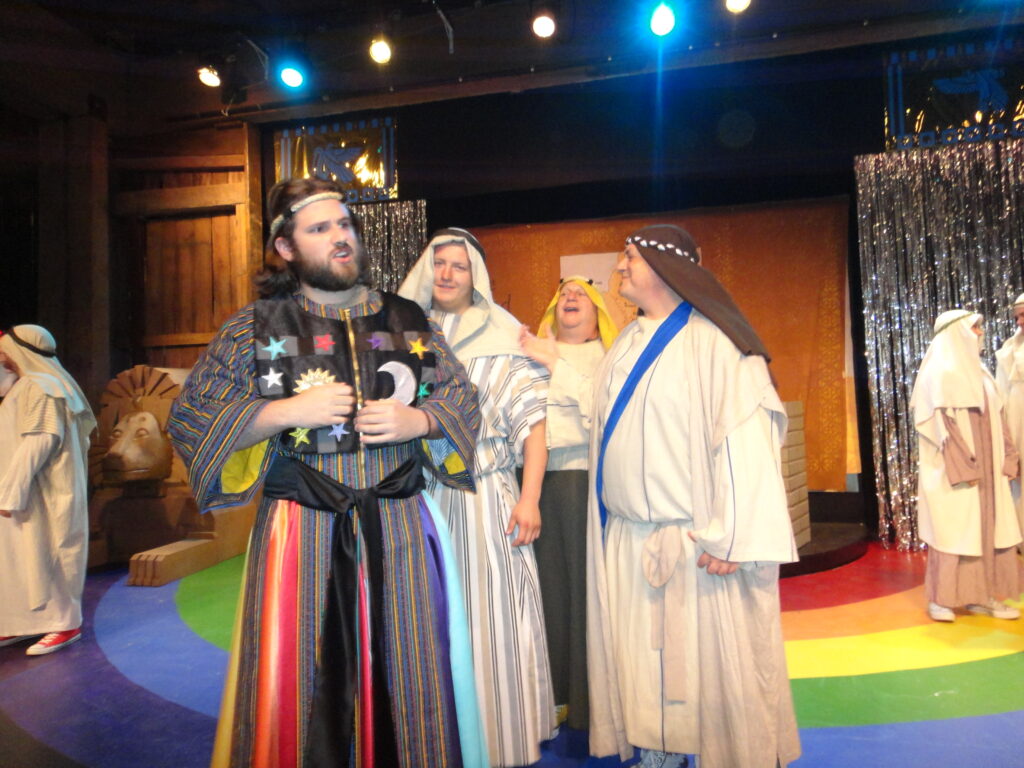 Set design and painting is by Linda Gjesvold. Cameron and Brandon Wunderlich are production stage managers. The stage crew duties are handled by Tucker Elmore and Bart Jones. Shelly McFadden and Jerry T. Scott handle the lights and sound – directed by Bond.