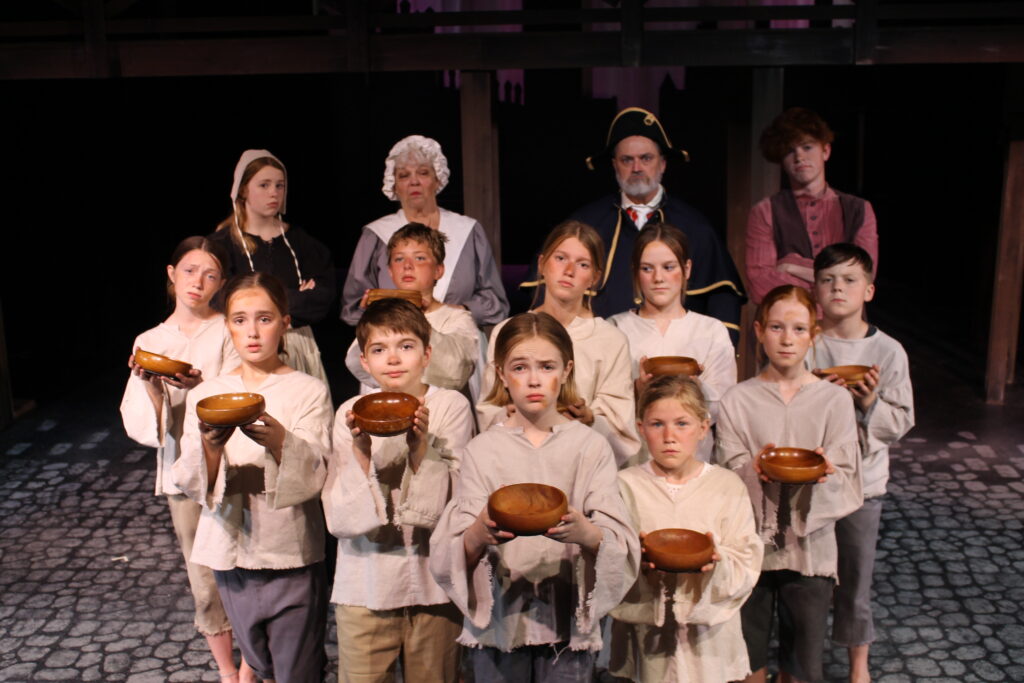 The Tony-winning musical "Oliver!" will be onstage at the Putnam County Playhouse June 2-4 and June 8-11. All performances begin at 8 p.m. All tickets are $10 and can be reserved by calling the box office at 765-653-5880 from 5 p.m. to 7 p.m. daily beginning Monday, May 30. The box office is open Monday-Saturday during performance weeks only. Tickets cannot be reserved online at the website OR on our Facebook pages.
The production is directed by Caroline Good, who also supervised the costumes for the show. Caroline directed Annie in 2018. She is also the creator and director of our annual SHAKESPEARED! Youth Theatre Workshop [this season's production will be The Scottish Play]. She directs and teaches in the theatre department at DePauw University. Caroline has appeared in leading roles at PCPH in shows including Blithe Spirit, Angel Street, and The Sound of Music. She was also the special guest actress at Wabash University playing Amanda in their production of The Glass Menagerie.
Amy Tharp is musical director and pianist. She worked on Little Women The Musical at PCPH. Kathryn Dory is the vocal director. Kathryn will be the vocal director on August's production of Joseph & The Amazing Technicolor Dreamcoat. The orchestra includes Morgan Asher, keyboard; Dedee Schwomeyer, percussion, Kaitlyn Kissel, flute/piccolo; and Ty Ishikawa, trumpet.
Choreography was set by Sarah Armitage and Joshua Saul Bain who also choreographed last season's The Hunchback of Notre Dame. Set design is by Linda Gjesvold. Dramaturg and dialect coach is Eleanor Howard.
The entire production is sponsored by Shuees Great Buys Plus.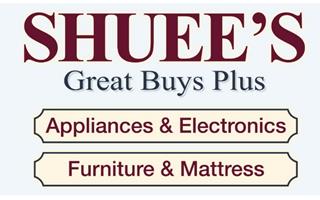 Based on the Charles Dickens novel Oliver Twist, the musical features Ella Tischer in the title role. Other leading roles include Alex Gurnon as the Artful Dodger, TJ Tincher as Fagin, Grace Buehler as Nancy, and David Johnson as Bill Sikes. Tischer, Gurnon, Buehler, and Johnson are making their PCPH main stage debuts in this show. Tincher was seen in last season's Pillow Talk.
Leading the way in comic roles are Ashlee Ann Vitz and Andrew Ranck as Mr. and Mrs. Sowerberry and Karen Temple as Widow Corney.  Chris Wurster is Mr. Brownlow and Tim Good plays Mr. Bumble. All are veterans on the PCPH stage.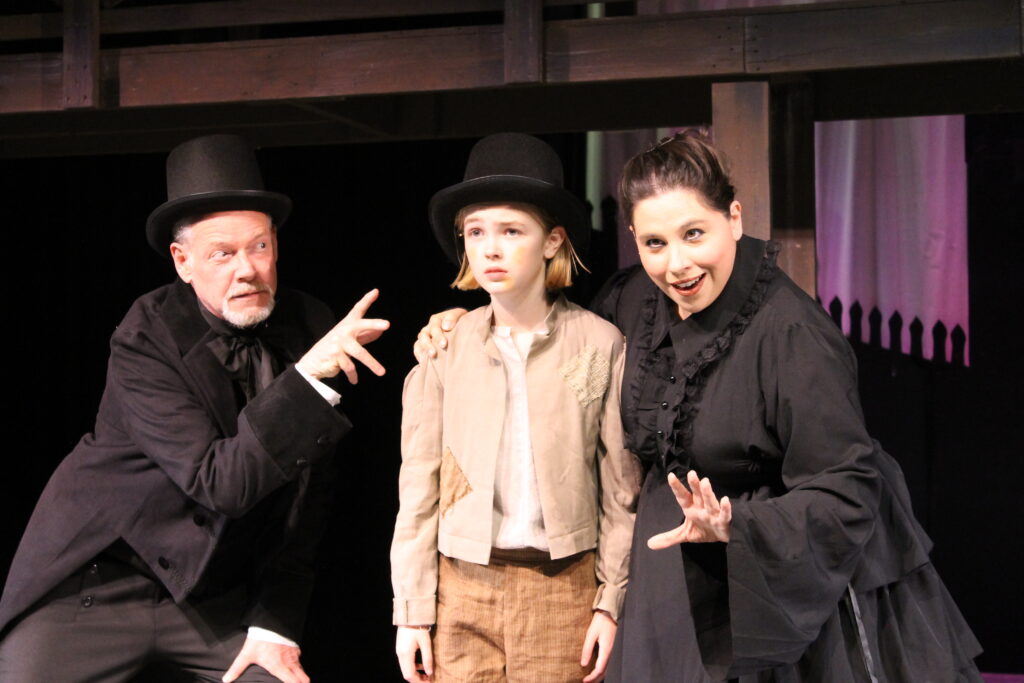 Playing multiple roles are John Tischer and Bart Jones. Tischer played Gaston in the PCPH production of Beauty and the Beast and Jones appeared last season in You Can't Take It With You.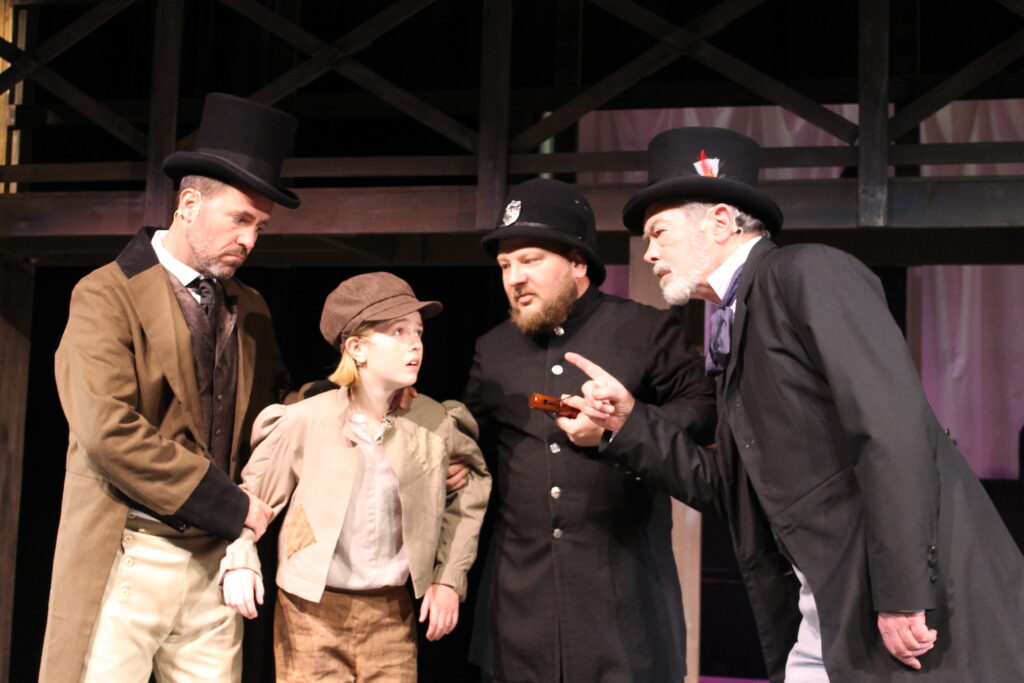 Supporting roles are taken by Hannah McLaughlin, Clay Glessner, Cyrus Gurnon, Emily Gray, Jim Elliott, Kathi Elliott, Barb Boese, and Sandi Rossok.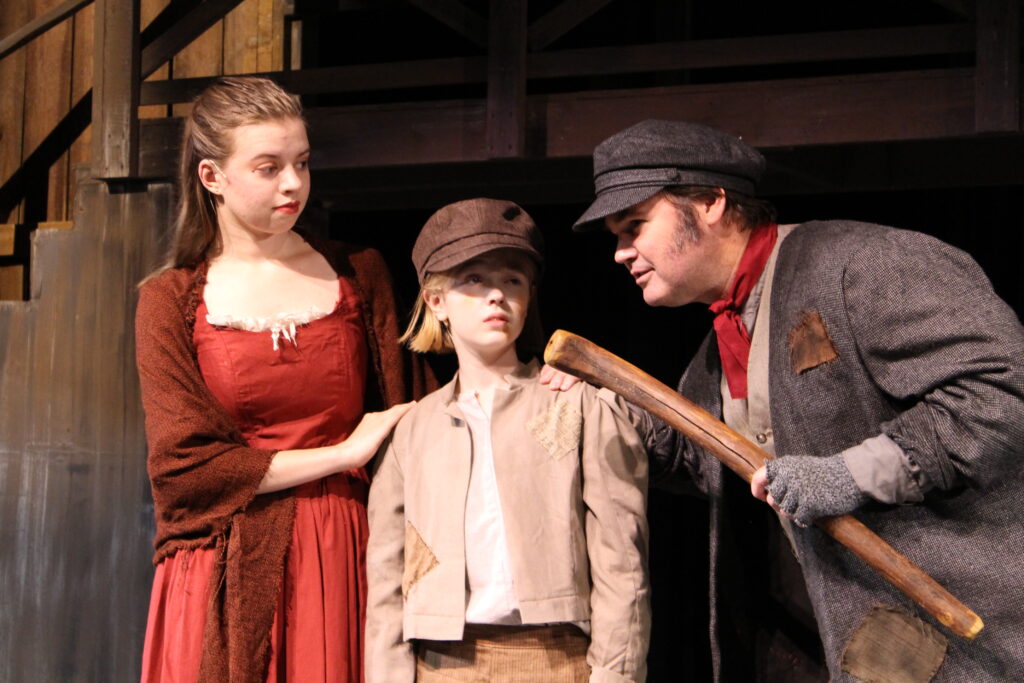 Also appearing are Joey Draper, Josie Tischer, Ashley Hugues, Molly Murphy. Children appearing in the show are Josephine Glessner, Josie Cox, Clara Everett, Michael Henry, Sage Cummings, Marley Jedele, Jasmine Cummings, Josie Tischer. and Penny Cummings.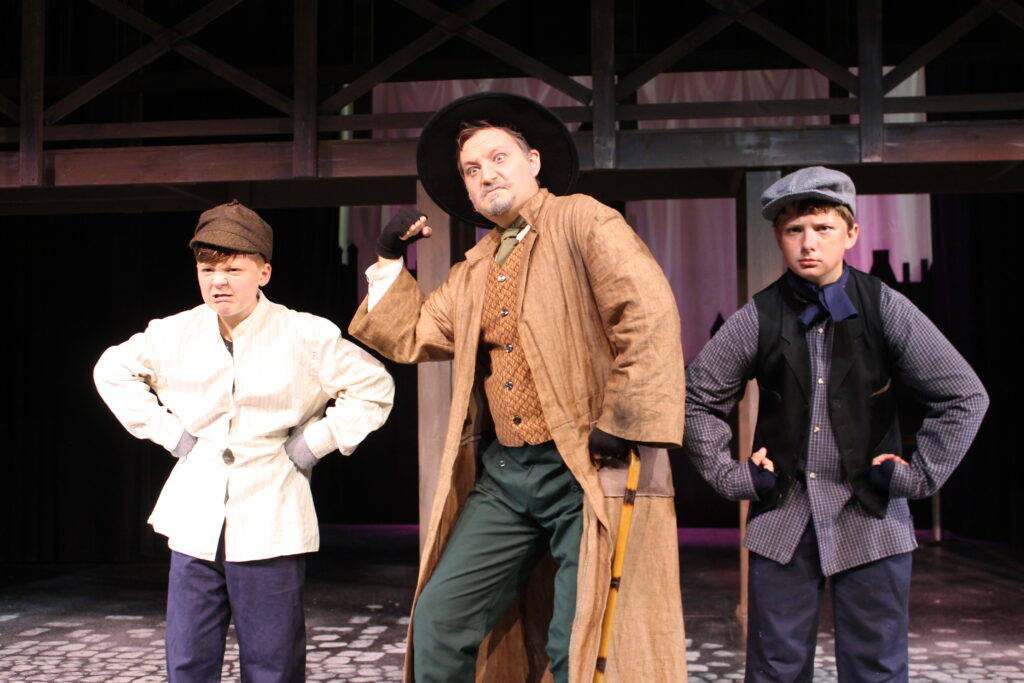 Production stage manager is Noah Pettit. Assistant stage manager is Cameron Wunderlich with Rebecca Hebb and Craig Robinson on the stage crew. Dana Henry is the sound technician and Shelby Merrill is running the light board.