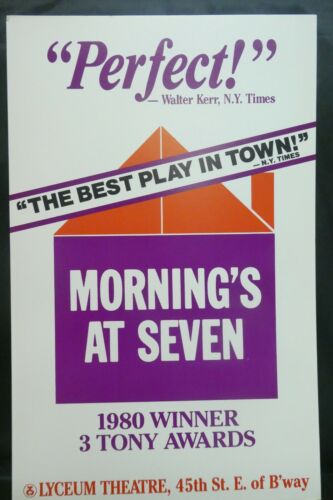 Taking a cue from Emily Dickinson, director Jack Randall Earles and his assistant director Sandi Rossok have scheduled two days of auditions for their production of the Paul Osborn play Morning's At Seven. The first session will be Sunday, July 23 at 3 p.m. followed by a second session on Monday, July 24, at 7 p.m. The events will be held at the Michael McClaine Rehearsal Center in the Hazel Day Longden Theatre.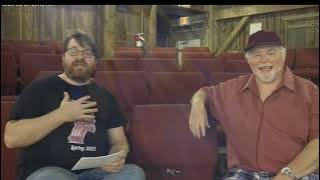 To watch an interview with Jack Randall about the auditions – click HERE. [Note – I messed up the husbands & wives. Ida is married to Carl, Cora is married to Thor, and Esther is married to David. JRE]
Production dates for the show which will close the 62nd season of Putnam County Playhouse are September 14-16 & September 20-23.
Stage manager for the production is Brandon Wunderlich. Technical director is Dustin Bond. Set designers are Linda Gjesvold and Cameron Wunderlich and Anna Harris.
Morning's At Seven is sponsored by: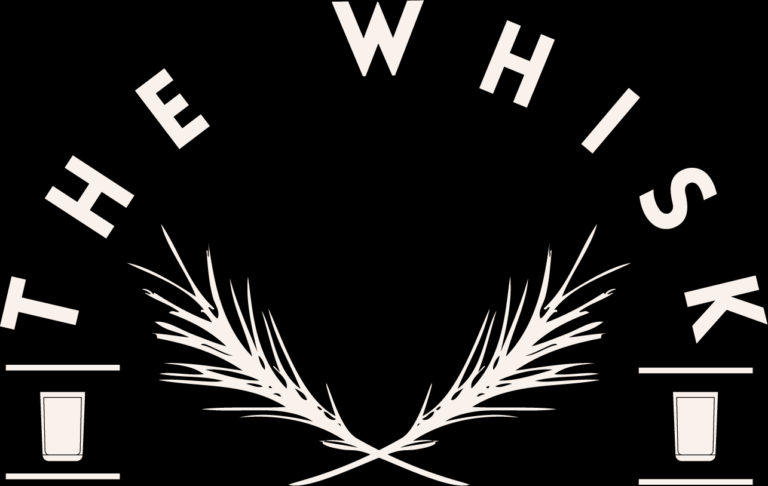 There are nine roles in the production. They include four sisters in their late 50's/early 60's (stage ages) Esther, Ida, Cora, and Aaronetta. Three of the sisters are married to men of the same ages – these roles are Theodore (Thor), David, and Carl. Visiting on a particular weekend are Ida and Carl's son Homer and his intended bride, Myrtle – both of whom are in their late 30's/early 40's (stage age).
You can read a character description here.
You can download an audition sheet & read the audition scenes here.
Read the Director's note here.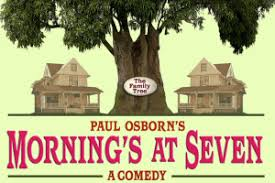 Will there really be a morning?
by Emily Dickinson
Will there really be a "Morning"?
Is there such a thing as "Day"?
Could I see it from the mountains
If I were as tall as they?
Has it feet like Water lilies?
Has it feathers like a Bird?
Is it brought from famous countries
Of which I have never heard?
Oh some Scholar! Oh some Sailor!
Oh some Wise Men from the skies!
Please to tell a little Pilgrim
Where the place called "Morning" lies!