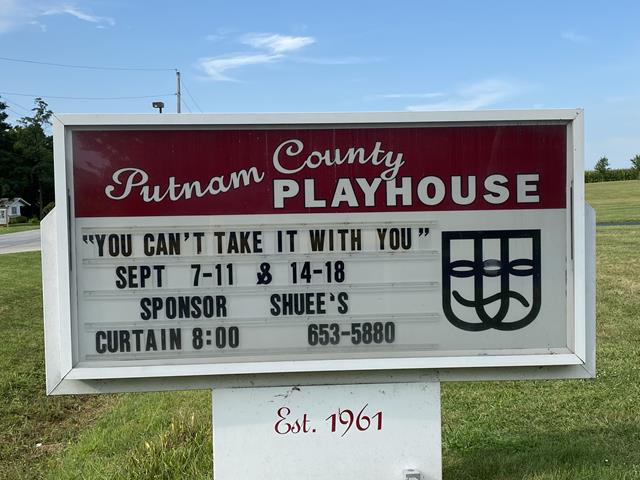 In a spirit of optimism – members of the cast of the planned September production are continuing their rehearsals. The Pulitzer-Prize winning comedy You Can't Take It With You will hopefully be presented September 7-11 and September 14-18. All performances will begin at 8 p.m. and all tickets are $10. The box office will open at 5 p.m. on Monday, September 6. At that time you can call 765-653-5880 for reservations. No calls will be taken until then. After September 6, the box office will be open daily at 5 p.m. [except Sunday, September 12].
The production is sponsored by:
The comedy is directed by Dustin Bond – who also designed the lighting. Ruby Sullivan will run the light board. The set was designed by Linda Gjesvold.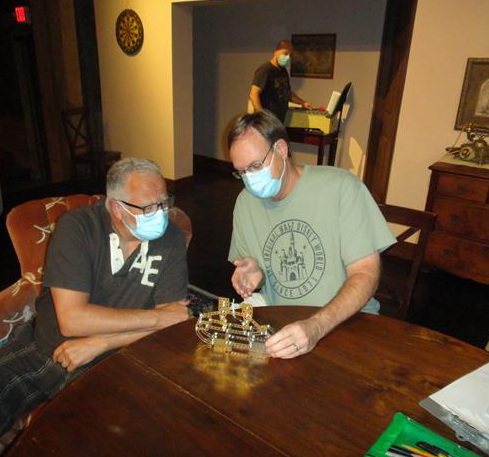 The cast includes Ric McFadden in the leading role of Martin Vanderhoff – a man who has gone his own way in life. Playing members of his eccentric family are Michael L. McClaine as son-in-law Paul who is married to free spirit Penny played by Shelly McFadden. His two granddaughters Essie an aspiring ballet dancer and Alice a secretary are played by Hannah Lefever and Anna Harris respectively. Essie's husband, Ed, who plays the xylophone and sells home made candy is played by Bart Jones making his PCPH debut. Jim Rambo is Mr. DiPenna, who assists Paul in making fireworks.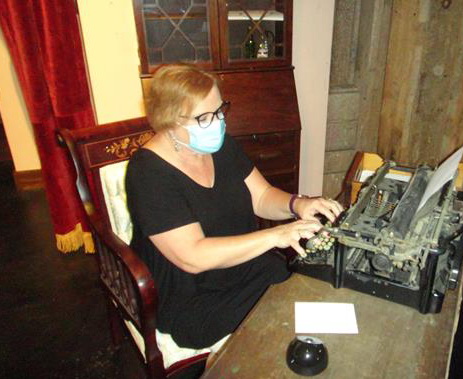 The household domestic couple are played by Morgan Asher and Noah D. Pettit. Tony Kirby, a suitor to Alice, is played by Cameron Wunderlich. Jay Prewitt and Holly Pritchett are his parents, the stuffy Mr. and Mrs. Kirby.
Other visitors to the house include Mr. Kolenkhov, Essie's dancing teacher played by Jack Randall Earles; an actress who Penny is trying to recruit to be in one of the plays she has written, Gay Wellington, played by Sandi Rossok; an IRS representative, Joshua Saul Bain; and a deposed Russian Duchess, Karen Temple. Bond, Bain, and Ethan Lawler are G-Men who pay a surprise visit to the household.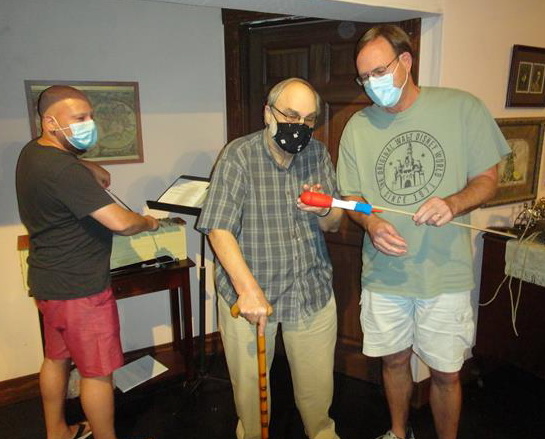 Wunderlich, Harris, and Pettit are also working backstage. This production will close the 60th anniversary season of Putnam County Playhouse.