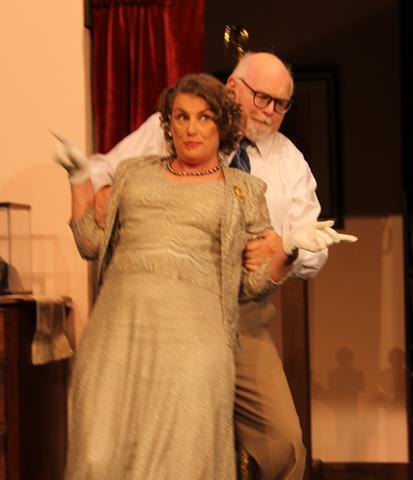 The final show of the 60th season at Putnam County Playhouse is now open! You can call the box office at 765-653-5880 after 5 p.m daily [except Sunday]. All performances begin at 8 p.m. and all tickets are $10. The Pulitzer-prize winning comedy You Can't Take It With You will be presented September 7-11 and September 14-18. Limited seating is available.
The production is sponsored by: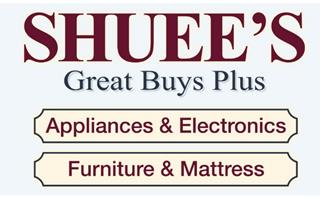 To read about our sponsor click HERE.
The leading role of Martin Vanderhof, an iconoclastic grandfather bent on tilting windmills, is acted by Ric McFadden. The place is New York City and the time in 1938 or so. Vanderhof and his family including daughter Penny (Shelly McFadden), son-in-law Paul (Michael McClaine) and grand daughters Essie (Hannah Lafever) and Alice (Anna Harris) all live in worlds of their own making. His other son-in-law Ed (Bart Jones) plays the xylophone and sells candy on the side.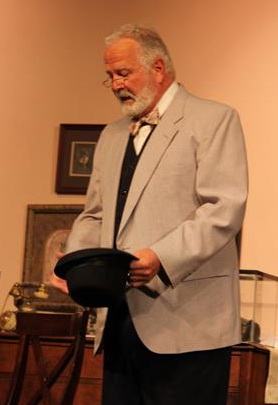 Also involved in the house are the servants Rheba (Morgan Asher) and Donald (Noah D. Pettit). Mr. De Pinna (Jim Rambo) helps Paul with creating fireworks and Boris Kolenkhov (Jack Randall Earles) visits regularly to help Essie with her dancing.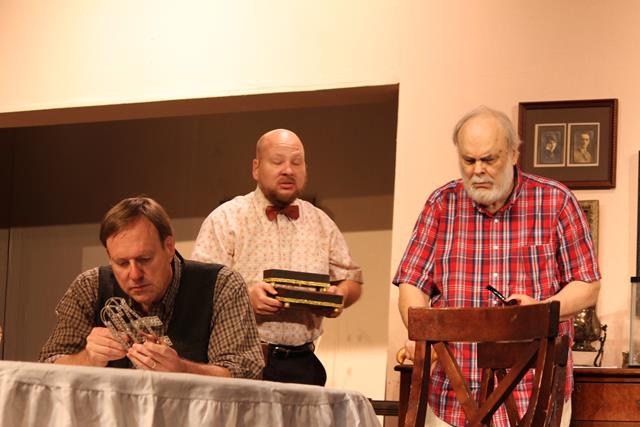 When daughter Alice falls in love with Anthony Kirby, Jr. (Cameron Wunderlich), the delicate imbalance of the household is thrown into a whirl. An invitation to dinner offered to the senior Kirbys (Holly Pritchett & Dustin Bond) begins a night of chaos that even the Vanderhof-Sycamores are unable to set right.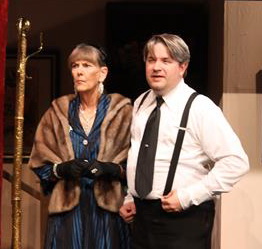 Can love survive? Will Tony and Alice finally get together?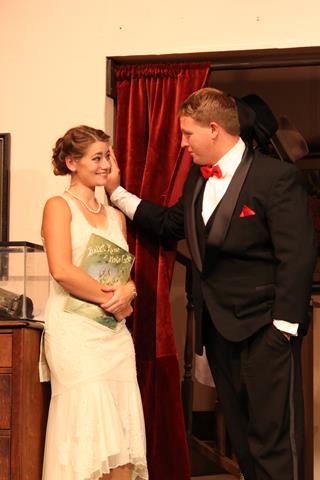 Sometimes even a Mrs. Fix-It like Penny is unable to come up with a solution. And what about the visiting Russian Grand Duchess (Karen Temple), the G-Men (Ethan Lawler), and Gay Wellington (Sandi Rossok), an actress who enjoys her whiskey?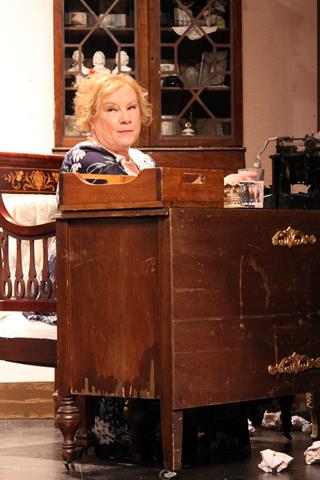 Directed by Dustin Bond who also did the lighting design. Linda Gjesvold did the set design. Ruby Sullivan is the light board operator.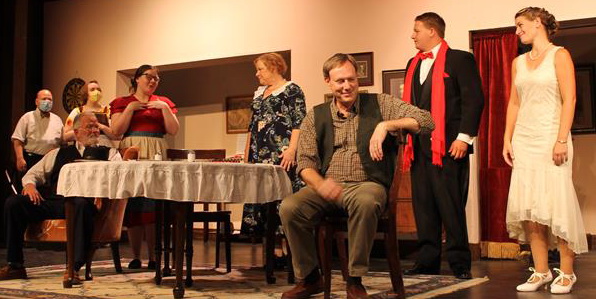 Did we mention the Grand Duchess Olga Katrina, a cousin to the Czar of all the Russias?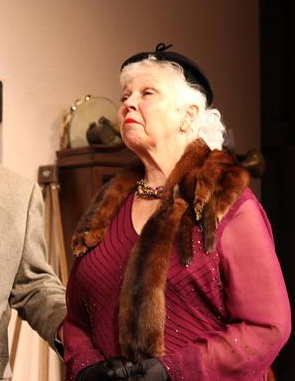 Oh…..and Donald always brings the flies with him.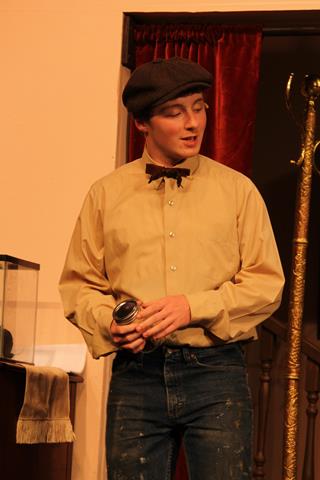 PHOTOS BY LINDA GJESVOLD.