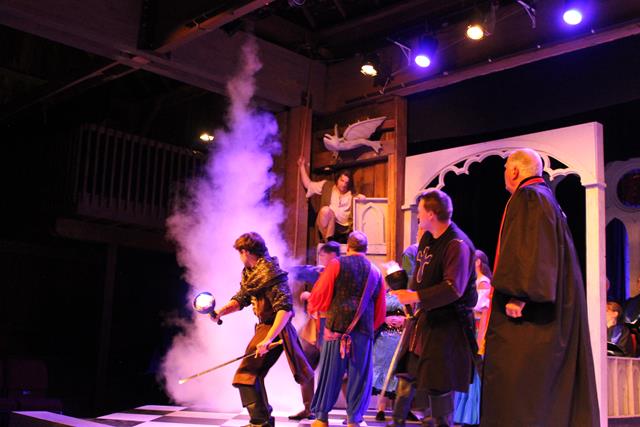 The 60th anniversary season of Putnam County Playhouse will open on June 1 with a production of the musical The Hunchback of Notre Dame. The show will be presented June 1-5 and June 8-12. All shows begin at 8 p.m. and all tickets are $10.
Details about the cast and crew can be found here.
The production is sponsored by:
Our season was planned with Covid restrictions in place. Because of social distancing, the number of seats in our theatre has been reduced to 87 for each performance. You can see a seating chart here.
Our season ticket advance sales have reduced the number of seats available by nearly half.  So there are some seats available for MOST performances, but tickets are in limited supply.  You can make reservations for The Hunchback of Notre Dame or any of our shows by calling the box office.
The box office number is 765-653-5880. The box office is only open during performance weeks from 5 p.m to 7 p.m. daily except Sunday. So for our current production, it will open on Monday, May 31, at 5 p.m.
No ticket requests or questions can be answered on Facebook or the website.  Tickets are available ONLY by visiting or calling the box office.  Please do not submit ticket requests or questions on the Facebook or website platforms.
Our season continues in July with the comedy Pillow Talk, in August with the musical Joseph and the Amazing Technicolor© Dreamcoat, and closes in September with the Pulitzer prize winning comedy, You Can't Take It With You.