What does it take to go from this: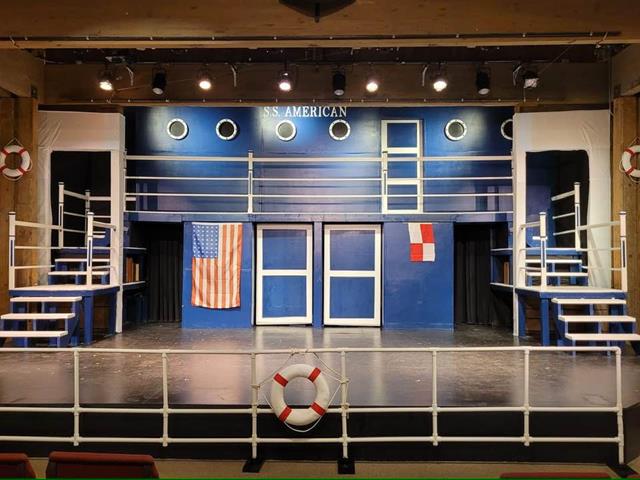 To this: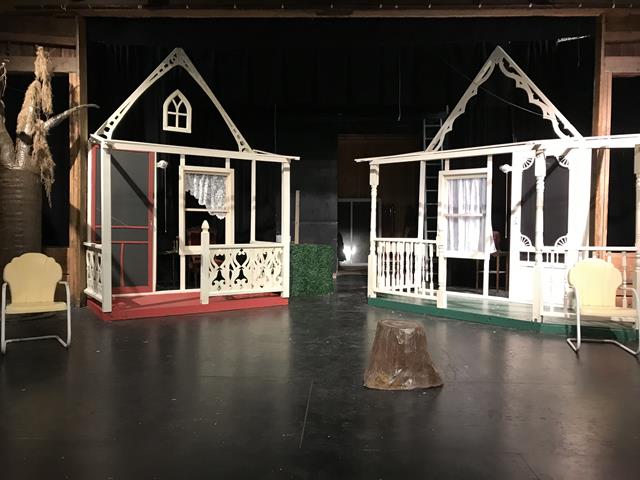 A lot of THIS: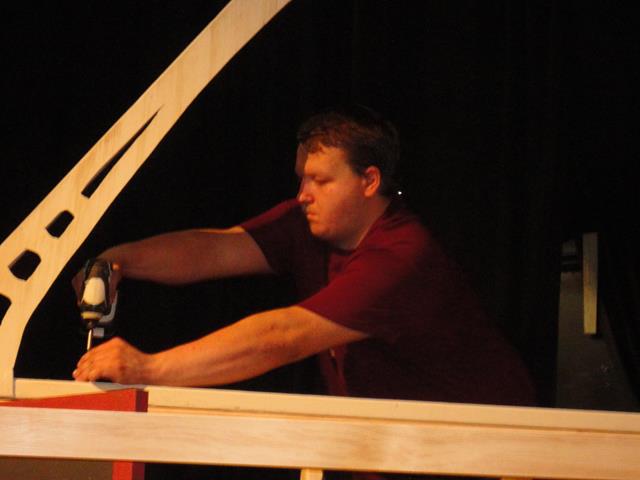 When the last Anything Goes bow was taken at about 10:40 p.m. on Saturday, August 26, Director Brad Sandy and his cast, crew, and staff immediately began the "striking" of the set of the S.S. American. They worked hard taking the set down and storing the reusable portions, getting costumes repacked to return to Costumers, Inc. (those belonging to PCPH were set aside for washing or dry cleaning), the theatre, dressing rooms, restrooms, rehearsal center, and lobby were all swept and polished. The job was finally completed at 2 a.m.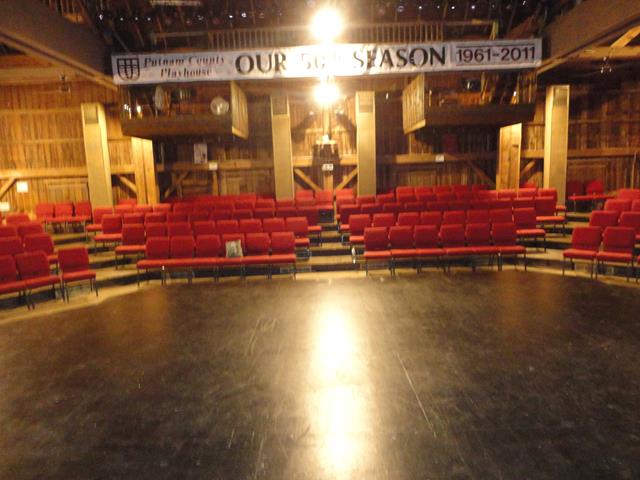 Less than 12 hours later, at 1 p.m. on Sunday, August 27 – the staff and crew of the September production, Morning's At Seven met onstage to begin building its set. Designer Linda Gjesvold supervised the crew that included Morning's cast members and most of the crew from Anything Goes who are also working on this show.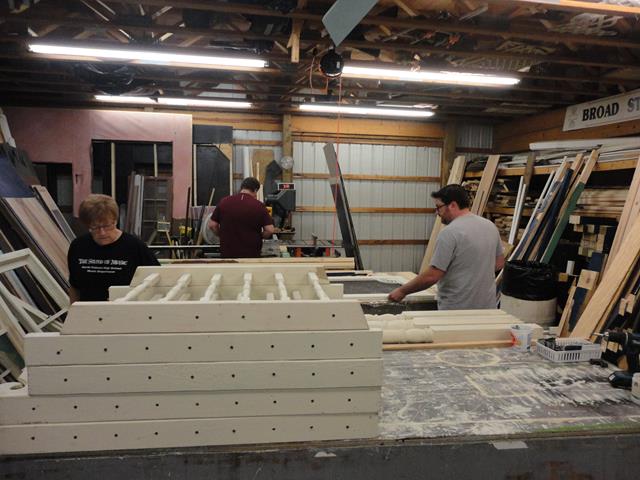 The set consists of two houses that share a common backyard. Designer Gjesvold and her associates Anna Harris & Cameron Wunderlich along with director Jack Randall Earles decided on a representational design scheme.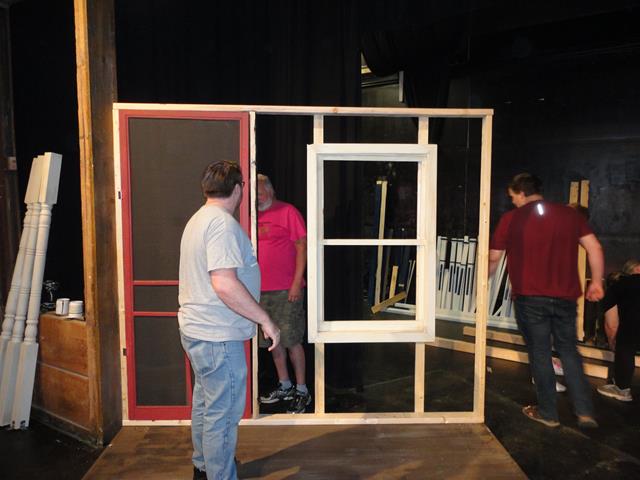 Work continued until 4:30 p.m. With painting and details to be added – the set was ready to be used for rehearsal the next day.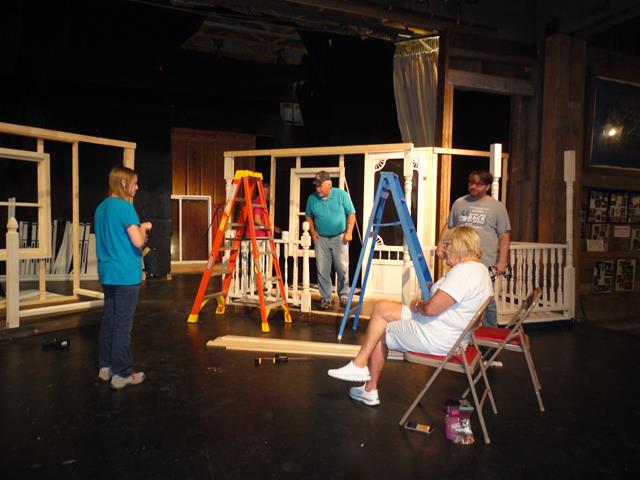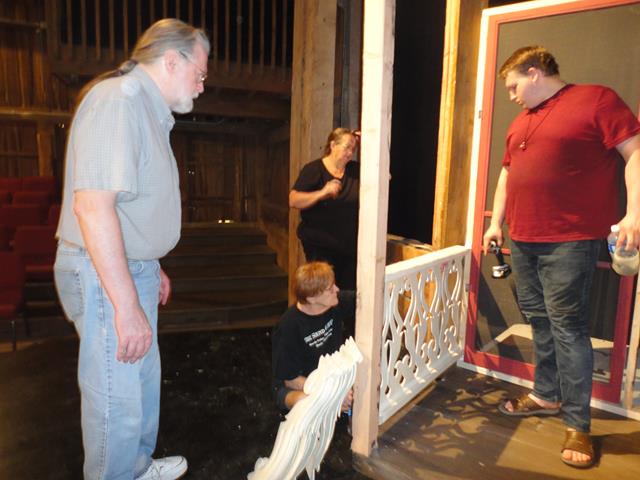 Morning's At Seven opens on September 14.
Tickets go on sale at 5 p.m. on Monday, September 11.